Ledige stillinger
Her finder du de stillinger, vi annoncerer med netop nu.
Technical IT Project Manager
Challenging opportunities managing development projects of Clicklearn - the global market leader in e-learning authoring tools
For our client ClickLearn in central Copenhagen, we are on the lookout for an experienced, structured and ambitious IT Project Manager to be responsible for managing complex and considerable development projects executed by the ClickLearn own R&D team in India.
The main task of this role is to
Take overall charge for the successful delivery of multiple projects

Produce requirement specifications of software projects, estimations and detailed planning of project releases, their completion as well as bug fixing

Daily communication with Indian team leads and software engineers to help overcome their challenges and to make sure that deadlines are met

Optimize procedures, working methods & culture to ensure constantly motivated and skilled team members
The ClickLearn solutions are based on Azure Cloud and C#/.Net development, and we expect that you have solid experience with these Microsoft technologies.
The development team in India consists today of 18 highly skilled software and QA engineers, and many of them have been with the company for many years. The team is planned to grow with several new engineers in 2021 and this growth will continue in the years to come.
You will report directly to the CEO of the company and have plenty of coordination as regards product roadmaps and release plans with the CTO of ClickLearn.
Post-Corona, you will travel approx. 8-10 days each quarter to work more closely with the development team in Ahmedabad, India.
The ClickLearn company
ClickLearn is the leading provider of e-learning authoring tools for business systems. Instead of writing your own e-learning manually, you can use their simple recording tool to record all your business processes. ClickLearn automatically generates video material, written instructions, hands-on-labs, PowerPoint slide decks, and even a virtual assistant that works directly on top of your live system.  
ClickLearn provides their services around the globe from central Copenhagen in Denmark, Florida in the US and Perth in Australia, and most of their client base resides throughout Europe and the US. When delivering software for the major enterprise systems, ClickLearn has a no-nonsense-policy of free training, retraining, support and configuration assistance. That is just one of the many things that customers love about the company.  
ClickLearn is among the fastest growing companies in Denmark and Europe, growing annually with more than a 100% and is profitable - and will continue to be so. The company is entirely owned by management who you will directly be working with. Moreover, the team is having serious fun every day, seeing their product spread all over the world. 
See more info on www.clicklearn.dk  
 
Your skills and qualities  
We expect that you have several years of experience with IT project management of software solutions, preferably working with international development teams. You probably have a software engineering degree from a university and might have previous experience as software developer. You take pride in keeping yourself updated with development technologies as well as project management processes.
You are a smart person, and you enjoy working with highly skilled and smart people. You have an outgoing personality with a great sense of humor and have great co-operation skills. You work independently and are systematic in your approach, and you love to take part in the discussions surrounding the technical product development and projects. 
Your English is fluent, and your vocabulary is wide and deep, your grammar is perfect as is your pronunciation. You have excellent communication skills both in English and Danish.
You do not see glory in working long hours. And you demand that your workday is interesting. 

ClickLearn offer 
You will be offered plenty of challenges every day in this key position, and everybody is highly skilled at their job. As ClickLearn is in rapid growth, you have the possibility of growing both professionally and personally.
ClickLearn has great offices in the heart of Copenhagen, offices in Florida US and Perth Australia, as well as in the development team in Ahmedabad, India. 
They offer a very flexible workplace where they value high work life balance for everyone which means that you will work normal Danish working hours. 
Interested?  
We in Bloom are continuously evaluating incoming applications and look forward to receiving your application and CV in English asap.  
If you have questions, please do not hesitate to contact Director Sara Juhl at Bloom via sj@bloom.dk or mobile +45 2086 0865. 
Ansøg job
Vil du vide mere?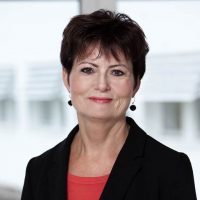 Sara Juhl
+45 2086 0865
sj@bloom.dk