Ledige stillinger
Her finder du de stillinger, vi annoncerer med netop nu.
Sales Development Director to German Market
for successful company with fantastic e-commerce fashion concept
For our customer Miinto, we are looking for an enthusiastic and ambitious Sales Development Director to drive and develop new partner opportunities in Germany for one of Europe's fastest growing fashion e-commerce platforms. These partners should include big high-level and luxury fashion retailers who would benefit from Miinto's unique and sustainable concept. This new position is key for building business on this very important market, and you will report directly to the Group Sales Director.
Miinto is a dynamic and visionary company transforming the fashion industry, and they expect to triple their business over the next 3 years. You will become part of an international diverse team of ambitious and dedicated subject matter experts to inspire and support you. 
You will be responsible for developing new business opportunities setting strategies and targets, qualifying and meeting potential high-level partners and brands within the fashion industry in Germany. You may also participate in relevant conferences, fashion networks or the like or what it takes to build relationships with the right people.
As the first point of contact with the prospects, you will be building and maintaining partner relationships by understanding their business needs and providing the solutions through Miinto's Cutting-Edge product features and services. 
Commencing your employment at Miinto, you will go through a hands-on training program with your colleagues in Copenhagen to learn their concept, procedures, IT-systems etc.
Miinto has sales offices in seven European countries, however not yet in Germany. Therefore, we expect you to work out of the Miinto headquarter in Copenhagen or from your home address in Germany. 
Your skills & personal qualities
You have well proven results building up new markets and have a minimum of ten years of experience with complex sales on the German market. Alternatively, you have sales experience gained through e-commerce entrepreneurial German businesses. In addition, it would be a great plus if you have a solid network within the luxury and high-level big fashion retailers in Germany.
You have a solid commercial background in retail, IT or similar industry, and preferably have a master degree or the like.
Your impact power, empathy and ability to influence customers and partners are required to succeed in this role. Equally important are your self-starting and self-motivating qualities as well as your analytical skills, strategic and tactical overview combined with high activity and drive.
You are native speaking German and are fluent in English - and you have extremely good communication and presentation skills. 
From this video you will get an impression of the ambiance in the Sales team and the Miinto concept:

The Miinto mission is to help customers find themselves through the broadest and deepest collection of fashion products by connecting shoppers to fashion boutiques and brands across Europe. Miinto is showcasing roughly 500,000 products and several thousands of brands from more than 1,800 physical boutiques in Norway, Sweden, the Netherlands, Poland, Belgium, Switzerland and Denmark combined. This enables consumers to shop local online in a sustainable way. They work hard to provide their customers with the quickest delivery and most personal online shopping experience. 
Miinto is a young company headquartered in central Copenhagen, growing fast and recently received capital to further accelerate growth.
Se more info: miinto.com
Bloom is handling the recruitment/headhunting process for Miinto. Please apply by pressing the button APPLY JOB - just a short application and your CV. We evaluate applications every day, and invite relevant candidates for interviews – so apply today :-)
Ansøg job
Vil du vide mere?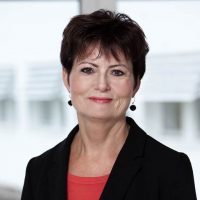 Sara Juhl
+45 2086 0865
sj@bloom.dk