Companies
Intelligent recruitment and headhunting at all levels
Our specialized knowledge and great experience in recruitment and headhunting of specialists within the IT and technology industry, can be your company's greatest advantage.
Employees are the most important source for development and remaining organizational growth. At Bloom we offer a goal-oriented recruitment process that ensures your company valuable and competent employees.
With 16 years of experience in the industry, we have obtained an extensive network of qualified candidates, and a candidate database that your company can benefit from in a collaboration with Bloom.
We have a profound knowledge of industries such as IT, electronics, nanotechnology and medico, and we offer recruitment and headhunting at all levels. Regardless of the requested profile, we can help you find the right candidate. We are skilled in headhunting and recruiting profiles wether the profile's competences is in the area of IT and high tech, management, administration, or sales and marketing. Read more about our area of expertise here.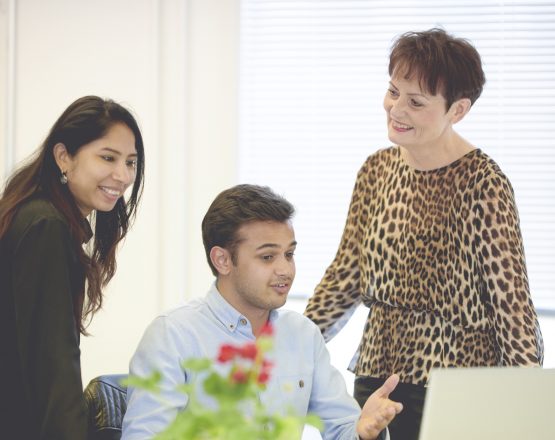 Our headhunting and recruitment process
1. Your representative
We strive to represent your company in the best manner. We therefore take pride in getting to know your business area and company culture before starting the process. Having a profound knowledge of your company's values and DNA gives us the best starting point for finding the best candidate match.
2. Clarification of profile
We make sure that we have a thorough clarification of the requested profile. With many years of experience in the IT and technology industry, we have technical knowledge of the many specialized profiles that exist in the industry. We prepare a proposal for a job listing, which must be approved by you.
3. The hunt for candidates
Our consultants and team of researchers explore the market, and contact relevant candidates. Before contacting any candidates, we familiarize ourselves with their professional lives. Our great network and databases enable us to find the most specialized profiles Naturally, we also advertise the vacancy.
4. Initial interviews
We invite potential candidates to a thorough interview, where technical skill-set and personal characteristics can be clarified. Here, we evaluate on the candidates' suitability for both the position and the company. We will give you our written assessment of potential candidates accordingly.
5. Meeting the candidates
When you wish to meet a candidate, we will be pleased to take part in the interview. It is our experience that it creates comfort and great sparring for both you and the candidate.
6. Testing
We offer a personal profile and a logical test, if you are interested in getting a deeper insight into the candidate's motivation, skill-set and behavior.
7. Persistency
If your preferred candidates withdraw from the process, we will continue to search the market until we find a suitable candidate that you are satisfied and happy to employ.
8. Follow-up and security
After the employment of the best suitable candidate, we regard it as good practice to follow up on the employment for up to 6 months. At the same time, we offer a three months guarantee.
Your advantages with Bloom
Network
We have an extended network. Like roots in the ground, it spreads both wide and deep. For that reason, we are able to reach the most specialized and suitable candidates.
Customer loyalty
We are very proud of our high level of customer loyalty. More than 85% of our clients, are happy to use our services again.
Perseverance
We will not be content with a recruitment process until you are. We are extremely persistent in our search for the right candidate.
Industry knowledge
With more than 16 years of experience within the industry of IT and technology, we know how to speak the industry's technical language. That provides us with a unique starting point for understanding your company's specific needs.