Do you like working in Power BI and do you want to help improve the day-to-day workload for finance workers in large enterprises?
For our customer, Turnpikes, we are looking for a MS Power BI Consultant to be a part of their international and fast-growing company.
Turnpikes is a Danish expert company with an international DNA. They strive to maintain the high quality that is their brand, with a mission to empower knowledge workers through OpenText solutions and proprietary add-ons.
Their flagship SaaS offering, Insights & Analytics, is gaining more attraction with clients seeking out-of-box insights and analytics. The solution is popular and is providing our customers clear insights on KPI´s for Accounts Payable process.
Your responsibilities
You will become a part of the internal Insights & Analytics team. You will be working with not only set-up and maintenance of existing clients, but equally contribute to road mapping features optimization and enhanced automation of the solution.
Your qualifications
We consider both people with experience, as well as graduates.

You have an education within IT, Software development or the like.

You have experience with Microsoft technologies, as a minimum Power BI and it is a plus if you know Azure Cloud and MS SQL database.

You enjoy working with data and has experience with SQL statements and ETL processes.

Experience with Data modelling, SSIS and DAX.

Exposure and insights into statistical modelling.

Knowledge of SAP ERP is an advantage, but not a must.
You as a person
We value people who are service-minded, have a logical approach to problem solving, as well as having strong communicative skills. It is important to also have in mind that we strive to build long-term positive relations with customers.
Turnpikes offers
A place in an international and growing company with a flat hierarchy, as well as room for freedom, innovation and a part in decision making.

Exciting international enterprise customers and your own customer portfolio.

The opportunity of shaping your day-to-day tasks – focusing on your interests and what you do best.

A solid bonus plan – we dare say the best in the industry.

Some of the best colleagues.

Flexible working hours with a good work-life balance

A seat in one of our offices in Støvring (HQ), Copenhagen or Stockholm.
You will become a part of an international company rapidly growing and expanding across even more boarders. Turnpikes are constantly developing, and you will be able to leave your mark on their journey. They strive for professionalism but at the same time they have an informal work environment. Even though they are an international company with 8 branches spread out in 7 countries, they make sure to maintain a great community through cool team events.
More about the company
Turnpikes' mission is to deliver IT solutions and services for bigger companies and their employees to improve their daily work tasks. They are specialized in OpenText and their solutions; xECM and VIM. Their expertise expands across 17 industries and with experience in over 80 countries, they have a global reach.
Turnpikes are rapidly expanding. In the last few years, they have been nominated twice for the Entrepreneur of the Year award. In 2020 they received their first Gazelle award, right after their 5-year birthday. They are growing more than ever now and are therefore looking for more ambitious people to join them on their growth journey.
The team you will become a part of
Turnpikes' co-workers are their most valuable assets and are the biggest reason for their success. At Turnpikes, they believe that work should be meaningful for each team member. This is why they are highly aware of the personal qualities in the people they hire. Their colleagues are honest, team players, fast thinkers, they are team workers as well as highly independent. They take pride in their work, strive for quality, and have an ambition to be the best within their field. Therefore, we expect you to have similar values. Their virtues are Honesty, Equality, Commitment, Humble, People, Innovation, Integrity, and Confidence.
Please do not hesitate to send your CV and a short application. Bloom is continuously evaluating incoming applications. If you have questions, please do not hesitate to contact Recruitment Consultant, Freya Sofie Ø. Olesen at Bloom at fso@bloom.dk or phone +45 53 86 13 00.
Mere info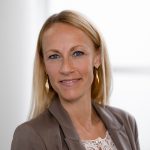 Freya Sofie Østergaard Olesen
Rekrutteringskonsulent
Ansøg her