Ledige stillinger
Her finder du de stillinger, vi annoncerer med netop nu.
Digital Content Specialist with B2B experience
for international market leader of Digital Adoption to business systems
To our client ClickLearn in central Copenhagen, we are on the lookout for an ambitious Digital Content Specialist. Your digital content will address solutions to B2B customer's problems in a relevant and engaging way. That's how you earn brand awareness and build trust for ClickLearn all over the world.
Your primary responsibilities will be to produce content, increase organic traffic and develop ICP's (Ideal Customer Profiles) which will include but not be limited to
Drive and develop a new problem-solving direction for Clicklearn content
Create new digital content formats in a demand generation perspective
Write customer success stories based on interviews of international customers and partners
Develop content to campaign sites, ensuring that text, images etc. support the messages
Take responsibility for the communicative angle in the company's marketing material in general
Create success metrics and ensure scalability focus of your content efforts

You will be a part of their rapidly growing digital marketing team, working to deliver world-class sales & services. The marketing, sales and customer care as well as management teams will take care of all your training requirements, and you will report directly to the Chief Digital Officer.
 
The company ClickLearn  
ClickLearn is the leading provider of a Digital Adoption Solution for better documentation and user training in popular business systems. Instead of creating your own e-learning manually, you can use the simple recording tool to record all your business processes. ClickLearn will automatically generate video material, written instructions, hands-on-labs, PowerPoint slide decks, and even a virtual assistant that works directly on top of your live system.
ClickLearn provides their services around the globe from central Copenhagen in Denmark, Florida in the US, and Perth in Australia, and most of their client base resides throughout Europe and the US. When delivering software for the major enterprise systems, ClickLearn has a no-nonsense-policy of free training, retraining, support and configuration assistance. That is just one of the many things that customers love about the company
ClickLearn is among the fastest growing companies in Denmark and Europe, growing annually by more than 100% and is profitable - and will continue to be so. The company is entirely owned by management who you will be working directly with. Moreover, the team is having serious fun every day, seeing their product spread all over the world. They are now 60 people in total, 25 in the Copenhagen office. 
See more info on www.clicklearn.com
Your personal skills and qualities  
You have a digital mindset, and you are a wizard when it comes to write and repurpose appealing digital content. You have +3 years of experience from a similar content specialist position in tech growth company or advertising agency dealing with IT companies or similar. It will be a great plus, if you have B2B experience from SaaS companies, as well as having a detailed understanding of SEO.
It is vital that you have a natural interest in data, and you wish to use these insights to improve your next content projects. Also, you have experience using Google Analytics, Ahrefs/SemRush, Campaign Monitor, Hootsuite or similar.
We expect that you are fluent in English or American and have a rich, precise and engaging language as everything ClickLearn communicates is in English.
As a person you are curious, you love to talk to and interview people and you challenge formats. You are efficient and take pride in meeting deadlines. Your communication skills will appeal both to C-level directors as well as to the IT specialist.
You do not see glory in working long hours, and you demand that your workday is interesting.  
ClickLearn offer 
You will be offered plenty of challenges every day in this important position, and everybody at ClickLearn is highly skilled at their job. As ClickLearn is in rapid growth, you have the possibility of growing both professionally and personally.
ClickLearn has its HQ in Copenhagen, Denmark and Sales Offices in St. Petersburg, Florida, US and in Perth, Australia, as well as a development team in India. The company offers a very flexible workplace where they value a high work-life balance for everyone.
Interested?  
We in Bloom are continuously evaluating incoming applications and look forward to receiving your application and CV in English asap.  
If you have questions, please do not hesitate to contact Director Sara Juhl at Bloom via sj@bloom.dk or mobile +45 2086 0865.  
Ansøg job
Vil du vide mere?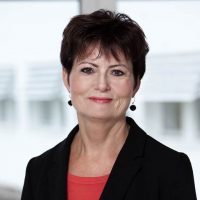 Sara Juhl
+45 2086 0865
sj@bloom.dk