Ledige stillinger
Her finder du de stillinger, vi annoncerer med netop nu.
Embedded C++ Developer
Are you passionate about C++ development and would you like to be a part of a company which will improve the lives for millions of people worldwide?
For our customer RSP Systems A/S we are looking for a proficient C++ embedded developer to strengthen the software group.
RSP Systems is a Danish medical device company focused on developing a light-based, non-invasive touch glucose monitoring (TGM) technology. Elevated glucose is a major societal and individual problem, and RSP Systems seek to offer a preventive solution and reduce the burden for all. TGM is a groundbreaking technology step and a giant leap forward for people everywhere.
You will join a dedicated and highly competent team currently consisting of 7 developers, being an engineering specialist, embedded programmers, backend developers and a DevOps engineer. This team develops the software for the glucose monitoring tool as well as for the integration to backend systems.
About the job
Primary task will be to develop embedded C++ software for the medical device and integration with hardware and data analysis. The embedded programming tasks will be GUI implementation utilizing a self-developed library of graphical components and utility tools. The device is currently running embedded Linux OS, but future systems move towards a real-time design.
Knowledge on hardware near programming and setting up communication to peripherals is a plus, as well as doing a PC-application could be relevant.
Your skills and qualifications
You are proficient in object-oriented programming in C++
You have experience in embedded programming in C/C++
You actively use best practices and software design patterns
You are familiar with good software architecture/design practices
It is an advantage if you have the following skills:
Experience with (Medical) device development
Experience in embedded operating systems (RTOS/Linux)
"Bare Metal" programming on microcontrollers including communication with peripherals
Familiar with testing methodologies (unit testing, integration testing, system testing, etc)
Algorithm understanding and implementation
Experience with FPGA programming
About you
Preferably you have years of experience with C++ development – home projects also count. As an educational background you could be a Software- or Electronics Engineer, hold a master's degree in computer science, engineering or similar. The most important thing is that you are passionate about C++ development.
You are self-driven by nature and approach challenges in a structured way. You know how to document work before, during, and after development and it is preferred if you are familiar with medical device level of documentation. A rigorous and quality-oriented mindset accompanied with good documentation skills is the key.
RSP Systems offers
In RSP Systems they worship you as an important part of the company. They focus on safety and a good work environment – physical and mental. There is a morning exercise, daily walk, and a health insurance for you and your family. Every morning there are freshly baked buns, snacks and sparkling water during the day and a delicious lunch. Pension, 6 weeks of holiday - plus up to five extra days off per year.
As a team, they are passionate about the work they do and excited about the positive impact it will have on diabetics around the world. With just over 35 employees, they maintain in many ways a relaxed family atmosphere, eating daily together and winding down every Friday afternoon, often to themed hangouts. You can expect a warm and flexible atmosphere, where your input matters.
Please read RSP systems Privacy Policy before submitting your application. https://www.rspsystems.com/data-privacy-policy/
About RSP Systems A/S:
RSP Systems is transforming how we measure health. Our mission is to make glucose sensing so appealing and easy that we can touch the lives of virtually everyone in the world. Our unique technology establishes an all-new category of monitoring that meets consumers on their turf and in their communities. RSP Systems leverages more than a decade of expertise in non-invasive sensing to expand the possibilities of digital health. We are the company that people love to experience.
For more information, please visit www.rspsystems.com.
Interested in joining RSP Systems A/S?
Send your CV via the" Apply" button as soon as possible as interviews are conducted on an ongoing basis.  
If you have any questions, please send an email to Anne Sofie Kvisgaard on ask ask@bloom.dk or call her on +45 27207336
Ansøg job
Vil du vide mere?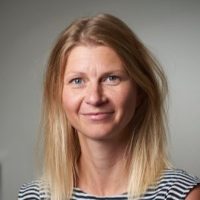 Anne Sofie Kvisgaard
+45 2720 7336
ask@bloom.dk