Ledige stillinger
Her finder du de stillinger, vi annoncerer med netop nu.
Frontend Engineer
to exciting innovation company helping startup companies develop just the right projects
For our client MindFuture, we are looking for an experienced frontend developer with strong skills in Javascript.
 
MindFuture is driven by intelligent things such as AI, Machine Learning, IOT and Data Science. They are a venture builder that fosters pre-seed and early-stage start-ups that focus on building a range of tech-based products. MindFuture supports an individual or founders with an idea that cannot realize their vision on their own. By collaborating with our highly skilled and diverse team, they help founder(s) accelerate a project from idea, to prototype, then MVP through rapid prototyping without compromising on quality. Additionally, they provide a wide range of services that cover the entire life cycle of the project from, founder matching, business development, makers lab, workspace, community, to lunch and drinks.
MindFuture thrives through strong partnerships with both private and public sectors in Denmark. This helps entrepreneurs test their idea in the market quickly so they can adapt and continue towards commercialization and hopefully become a global representation.
We are looking for new team members for MindFuture, and as Frontend Engineer you will become a key player who can work as a team player with a multi-disciplinary team that enjoys taking ownership and initiative throughout the project cycle and delivers powerful solutions.
As their Frontend Engineer, you will not miss the joys of freedom, creativity and diversity in the workplace. The MindFuture team is dynamic and humorous, the tasks and assignments span wide and far as the start-up projects are rolling in.
Your responsibilities will primarily be to understand customer/startup founders needs, design functions and user experiences in the user interface to web and mobile applications - and implement them in your frontend development. Consequently, you will have a broad interface with business people from the clients, as well as with backend developers in the MindFuture team.
Your responsibilities will include
Development of frontend code and build of user interface

Facilitating discussions around design ideas and applications

Investigage application design and user interface modules

Execution of live application tests and tweaks

Development of user experience and application design mockups with advanced UI -functions to web and mobile apps
If you have flair for graphical work, you will also be able to take part in this area as well. 
We think that you have the following skills
Excel in front-end languages, which of course includes JavaScript, CSS and HTML. Experience in React & Angular is a plus. 

Preferably have knowledge in automation test tools, e.g. selenium, jasmin or karma

Have knowledge in templating, for example in Django

Knowledge of user interface models, application design and web functionalities.

Preferably experience in usability design

Have very good communicative skills

Some project management skills would be preferred
More about MindFuture
MindFuture is growing and the tech development team consists of approx. 20 software-, electronics- and hardware developers forming an integral part of InQvation, Danmark's leading tech innovation hub. The creative, fun and comfortable office and lab space in Taastrup will inspire you alongside synergetic sparks from co-located InQvation businesses and projects. InQvation is currently home to 100+ dedicated people, enjoying their own indoor forest, hammocks with Arctic views, vintage auto campers, conference rooms with living wallpaper, great food and unlimited espresso on tap.   
A new website will be in place soon :-)
Interested in joining MindFuture?
Send a brief application and CV via the "Apply" button as soon as possible as interviews are conducted on an ongoing basis. 
If you have any questions, please send an email to Robert Krogh Steffensen at Bloom via rks@bloom.dk or call him on +45 5362 9300.
Ansøg job
Vil du vide mere?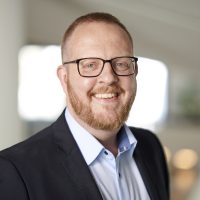 Robert Krogh Steffensen
+45 5362 9300
rks@bloom.dk