Ledige stillinger
Her finder du de stillinger, vi annoncerer med netop nu.
Senior Account Executive
Exciting sales role expanding the Danish market in boost.ai, the world's most advanced conversational AI platform
For our client boost.ai in Copenhagen, we are looking for an experienced and highly motivated Senior Account Executive to drive business opportunities and managing customer relationships within the large enterprise market and/or the public sector in Denmark.
 
Boost.ai specialize in building virtual agents via their conversational AI platform that automate customer service and internal support channels with the goal to enhance human efficiency through automation, making the world easier to live in for everyone. Since their humble beginnings in 2016 in Norway, they have grown into a company with more than 120 employees in HQ in Stavanger, Oslo, Stockholm, London, Los Angeles and Copenhagen. The most recent achievement is that boost.ai is part of the SKI procurement framework for public organizations in Denmark for standard software, and they already have a strong client base in the Danish enterprise market.
 
This key position as Senior Account Executive is very independent, and you will build and develop your own pipeline. You own and drive the sales process, from identifying potential customer leads and decision makers to expertly lead C-level executive sales meetings, through to a completed agreement.
Furthermore, you will work with their partners (large consultancy companies and system integrators), providing support to them with their sales processes when required. You will collaborate with assigned internal resources from bid management, presales and partner managers from other boost.ai sites.
You will work closely with and report to the Danish Country Manager, and soon also presales and partner strategic managers joining the Danish team in their office in Hellerup, just north of Copenhagen.
Your skills & personality
 
We appreciate that you have
 
Strong sales profile with a proven track record within technical B2B sales and at least 5 years of experience with software sales, preferably within the SaaS industry

A strong CXO level network in top250 enterprises and/or in the public sector

Structured sales professionalism with the ability of driving pipeline with prospects and clients throughout the sales process in Salesforce.

Ability to be a front-runner with disruptive technology and business models

Good knowledge and a strong overview of the Nordic market and you have a strong domain expertise in some of boost.ai key verticals (Financial sector, e-commerce, Telco, Public sector)

Experience with partner-first strategy as boost.ai has a few major Danish partners 

It will be a great advantage if you have experience within contact centers and chat as a channel as well as automation (RPA)

As a person you are ambitious, have a positive can-do/never give-up attitude and have lots of drive and energy. You are a highly skilled relationship manager, are able to demonstrate negotiation and organizational skills with a proven track record of experience in managing complex selling processes. Furthermore, it is important that you have great analytical skills, and a genuine interest in business development within tech.
boost.ai offer
Challenging and rewarding tasks helping some of the largest enterprises and the public sector to be more efficient using the AI platform. You will be part of an engaging international work environment with people who share a common mindset: to deliver a world-class product in a brand new, up-and coming industry. At boost.ai there is room and encouragement to be independent and innovative and you will have great career opportunities.
Please see more www.boost.ai.
Interested?
We in Bloom are continuously evaluating incoming applications and look forward to receiving your application and CV in English asap.  
If you have questions, please do not hesitate to contact Director Sara Juhl at Bloom via sj@bloom.dk or mobile +45 2086 0865.
Ansøg job
Vil du vide mere?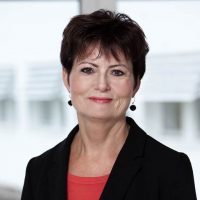 Sara Juhl
+45 2086 0865
sj@bloom.dk