Ledige stillinger
Her finder du de stillinger, vi annoncerer med netop nu.
Customer Success Manager
Service & guidance to international customers using e-learning authoring tools from one of the fastest growing Danish software companies
For our client ClickLearn in central Copenhagen, we are on the lookout for an ambitious and proactive Customer Success Manager to join their team.
With your experience and enthusiasm for this role, you will help customers online throughout Europe, Asia and Australia with plans for onboarding as well as guiding them through an optimal customer journey. You will be the key person as to making sure that existing customers have great experiences when using these fabulous e-learning tools.
 
The ClickLearn company

ClickLearn is the leading provider of e-learning authoring tools for business systems. Instead of creating your own e-learning manually, you can use the simple recording tool to record all your business processes. ClickLearn will automatically generate video material, written instructions, hands-on-labs, PowerPoint slide decks, and even a virtual assistant that works directly on top of your live system.
ClickLearn provides their services around the globe from central Copenhagen in Denmark, Florida in the US, and Perth in Australia, and most of their client base resides throughout Europe and the US. When delivering software for the major enterprise systems, ClickLearn has a no-nonsense-policy of free training, retraining, support and configuration assistance. That is just one of the many things that customers love about the company
ClickLearn is among the fastest growing companies in Denmark and Europe, growing annually by more than 100% and is profitable - and will continue to be so. The company is entirely owned by management who you will be working directly with. Moreover, the team is having serious fun every day, seeing their product spread all over the world. They are now 60 people in total, approx. 25 in the Copenhagen office. See more info on www.clicklearn.com
 
What you will be doing
 
Manage a portfolio of customers of varying sizes and complexity through their journey with ClickLearn, advocating for them to drive adoption of the ClickLearn solution and managing all day-to-day communication

Build strong Operational and Executive relationships with all customers through their implementation and use of the products

Develop a deep functional understanding of the features and benefits of the products and work with the customer to demonstrate how these will provide value to their business

Manage customer interactions in a manner that establishes credibility and trust as a business advisor to a specified portfolio of accounts

Periodically assess each customer's level of adoption across the application and identify areas of improvement

Identify signs of customer dissatisfaction, building mitigating actions into a Success Plan to minimize churn, and escalate as appropriate

Determine and direct customers to the relevant resources (documentation, training, or experts) to solve questions or issues in a timely fashion

You will report to the Director of Customer Care, and you will have cross-functional communication with Sales, Support and Development teams.
Your skills and qualities
 
Service-oriented customer-centric mindset

3+ years of Sales / Customer Success / Account Management experience preferably within a SaaS organization

Consistent track record of achieving personal and team goals

History of thriving in a rapidly changing environment

Internal & external stakeholder management

Ability to navigate customer organizational structures to identify and build relationships with both executive and operational level stakeholders

Strong consulting skills & ability to become a trusted advisor to our clients or stakeholders

Ability to quickly grasp and distinctly explain technological and business concepts

Bachelor's degree from an accredited university or college, or equivalent experience

Your English is fluent, and your vocabulary is wide and deep, your grammar is perfect as is your pronunciation.  
You are a smart person and you enjoy working with highly skilled and smart people. You have an outgoing personality with a great sense of humor and excellent communication skills, you are systematic and analytical in your approach and have a highly digital mindset and understanding.
Also, you love to take part in the discussions surrounding the product, the customers and potential clients, thus setting your footprint when developing ClickLearn to greater heights.
 
ClickLearn offer
You will be offered plenty of challenges every day in this exciting and important position, and everybody at ClickLearn is highly skilled at their job. As ClickLearn is in rapid growth, you have the possibility of growing both professionally and personally.
ClickLearn has its HQ in Copenhagen, Denmark and Sales Offices in St. Petersburg, Florida, US and in Perth, Australia, as well as a development team in India. The company offers a very flexible workplace where they value a high work-life balance for everyone. 
Interested?  
We in Bloom are continuously evaluating incoming applications and look forward to receiving your application and CV in English asap.  
If you have questions, please do not hesitate to contact Director Sara Juhl at Bloom via sj@bloom.dk or mobile +45 2086 0865.
Ansøg job
Vil du vide mere?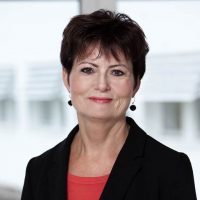 Sara Juhl
+45 2086 0865
sj@bloom.dk