Ledige stillinger
Her finder du de stillinger, vi annoncerer med netop nu.
Innovation Technologist
for Scandinavias largest supplier of professional Information Solutions...
For our client, Karnov Group Denmark A/S, Bloom is looking for a digital Innovation Technologist to innovate and develop new digital products and services. This is a permanent full-time role based in the Copenhagen office, in the Digital Innovation Team.
Tasks & Responsibilities
The goal of the Digital Innovation Team is to create world-class products and services for all of Karnov Group's customers. 
As an Innovation Technologist, you will take part in identifying pains, ideating, developing prototypes, and planning technical implementation. You will act as the technical expert in the team by bringing your technical know-how and designing technical solutions. You will be part of the development of new products and digital services that improve customers' business and processes and build, test and evaluate prototypes together with our customers.
Its your job to stay up to date and be the company expert when it comes to new technologies, products, and services in legal tech. You will take part in conducting user research to build a deep understanding of user needs and behaviours, including fieldwork and customer interviews. You will analyse data and formulate hypotheses, ideas, and concepts. Futhermore you will conduct desk research, including competitor analysis and research on legal tech in general. To ensure feasible ideas are also desirable and viable, you will work closely with business profiles and designers. Your days will be full of innovation, experimentation, testing and problemsolving.
 
Your profile as an Innovation Technologist
You have a strong technical background either as a software developer or from other related fields

Experience building prototypes in languages like HTML, CSS, and Javascript

Experience with technical product development

Interest in or experience with usability

You are a great team player with strong collaboration skills and the ability to create relations across teams

You have a "hackers mentality" when building and testing prototypes 

Love experimenting and exploring new solutions that will create the most value for the customer

Comfortable playing a key role in the development of digital platforms, services, and apps from idea to implementation.
As a person you are extrovert, consistent and independent. You are used to communicating with different stakeholders and you are comfortable with costumer communication. Its important that you like presenting ideas and listening to the customers needs. To be a part of the Digital Innovation Team, it is crucial that you are fluent in Danish.
 
The Department
Digital Innovation is an R&D department in Karnov serving all countries in the Karnov Group. They work at the intersection of people, business and technology to explore and create opportunities for future growth. They seize the future from a customer-centric approach to create world-class products and services for all their customers. 
Projects are run by cross-disciplinary teams and shaped through great involvement of Karnov Groups customers. Digital Innovation is a small core team but collaborate very closely with all the other departments of Karnov Group when working on a project.
In Digital Innovation, they think big and strive to push the level of innovation, but always translate into concrete meaningful solutions for their customers. Their focus is on real and relevant impact.
A great Company with great opportunities
Karnov Group takes pride in a friendly, inclusive and supportive environment, where they inspire one another to be as good as possible. They consider themselves to be open and direct. Knowledge sharing and discussion is highly valued and encouraged.
Karnov offers a position in an ambitious company with great opportunities for professional and personal development with an attractive salary package, great flexibility, opportunities for further education and much more.

You will have very high skilled colleagues working in a dynamic environment. They believe in close collaboration across the entire business to serve their customers every day. They take pride in acting as role models to always walk the talk and getting things done.
 
About Karnov Group
Karnov Group is a leading provider of mission critical information in the areas of legal, tax and accounting, and environmental, health and safety in Denmark and Sweden. With brands such as Karnov, Norstedts Juridik, VJS, Notisum, Change Board Member, Legal Cross Border, Forlaget Andersen and LexNordics, Karnov Group delivers knowledge and insights, enabling more than 80.000 users to make better decisions, faster – every day. With offices in Copenhagen, Stockholm, Oslo, Paris and Malmö, Karnov Group employs around 290 people.
 
This is how you proceed
If you would like to learn more about this position, please contact Senior Consultant, Kristine Heuser at Bloom. We handle the recruitment process for Karnov Group Denmark.

We aim to fill the position as soon as possible and will evaluate applications as they arrive. We look forward to receiving your CV and cover letter via bloom.dk.
Ansøg job
Virksomhed
Karnov Group Denmark, Copenhagen
Vil du vide mere?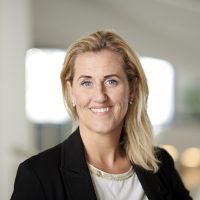 Kristine Heuser
+45 3168 6141
kh@bloom.dk