Ledige stillinger
Her finder du de stillinger, vi annoncerer med netop nu.
Senior Software Engineer
with experience in multiple languages and frameworks - to make a big difference in profitable, non VC-backed SaaS company
Our client, CV Partner, has tremendous success with their niche SaaS platform to easily manage companies credentials for tenders and proposals. CV Partner has offices in Oslo, Stockholm, London and Copenhagen. We are now looking for a Lead/Senior Software Engineer to their office in central Copenhagen .
 
As a senior engineer you will help CV Partner build out their platform and develop functionality in new microservices. They are fairly open to which technologies are chosen and have a variety running in production (including Ruby, Rails, Rust, TypeScript, JavaScript, Clojure, React and Vue) so you should be comfortable picking up new languages and frameworks quickly. We don't expect you to be an expert in all of these as long as you're happy to learn new things. Recently, they have been writing more and more new code in Rust due to the language features and compile-time guarantees it provides, so prepare yourself for battles with the borrow-checker if that is new to you. 
They lean heavily on AWS and are moving towards serverless solutions such as DynamoDB and Lambda, so having the experience to choose the right technology for the task at hand is paramount. Almost all of the stack is defined in CloudFormation so any experience YAML-wrangling is beneficial. They also have started to develop against cloud environments using helm and kubernetes so any experience in this area would be beneficial.
Since its inception in 2012 the main codebase at CV Partner has been a Rails app that's become large and unwieldy. Over the last few years they've found the limitations of the system and have started to move to a microservice architecture based around event-sourcing and CQRS. Along with the event-sourcing platform the development team is also building new APIs to drive the frontend and provide more support for their customers and their integrations. They have chosen GraphQL to drive the React-based frontend and will build a new REST API for their customers.
Working in a small team, you will participate in the full software lifecycle from story analysis to development, frontend, testing and deployment as well as setting up any monitoring and alerting necessary. You'll have a large degree of autonomy with time set aside both for customer-focused work and developer-driven work.
The next phase of growth will be to start bringing mid-level or junior engineers into the team, so you should be happy mentoring those with less experience and when the time comes, we'd value your input into the hiring process. 
 
Your responsibilities
Develop features for the existing CV Partner application
Develop the event-sourcing system and platform tools
Help design and build new services
Convert existing functionality to use the new platform
Work closely with other teams to maintain and enhance the security of CV Partner's systems
Build internal tools to support business processes
In the future: Mentor junior or mid-level developers and potentially lead a small team
 
Future challenges
Break up the current application into smaller services
Refactor the front-end code, improving the engineering principles around code organisation and testing
Design an effective interview process for junior and mid-level hires
Automate parsing of CVs and Case Studies - potential for machine learning
 
What we are looking for
Knowledge in some of the following (Rust, Ruby, TypeScript, JavaScript , ElasticSearch, Redis, Clojure)
Experience in designing microservice architectures
Enthusiasm to learn new tools and technologies
Good generalist knowledge: front-end; web development; databases (SQL or otherwise), DevOps (not a must); system architecture
Linux, git, Github knowledge
Bonus: Event-sourcing/CQRS experience
Bonus: Front-end expertise

CV Partner offers you
They are pretty laid-back when it comes to flexible working so you'll have the opportunity to work from home full-time or part-time. As a company, they are distributed across four countries already so most comms are through slack or video call. Twice yearly they have company gatherings (Covid permitting) for you to get to know your teammates better. The company also offers a lunch deal, pension scheme, computer and phone to you choice etc.
 
Interested?
Please do not hesitate to send your application and CV asap, as we at Bloom evaluate applications from day to day. If you have questions, you are welcome to contact Sara Juhl via sj@bloom.dk or +45 2086 086
Ansøg job
Vil du vide mere?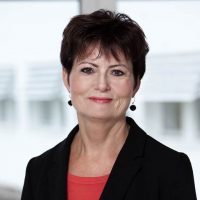 Sara Juhl
+45 2086 0865
sj@bloom.dk