Ledige stillinger
Her finder du de stillinger, vi annoncerer med netop nu.
QA Manager for Global Data Communication Equipment Provider
Do you have a passion for quality assurance, quality control and compliance - and do you have experience from electronics manufacturing, then this job might be just right for you...
For our client Danelec Marine in Birkerød just north of Copenhagen, we are looking for an experienced and hands-on QA Manager. In this new position, you will ensure during their growth scenario that they fully live up to quality assurance standards required worldwide, you will monitor quality control processes as well as ensure the delivery of quality solutions to the customers.
Danelec Marine develops technologies to optimize the safety, cost and performance of marine operations. They are in rapid growth and provide the most efficient product and service solution to the maritime industry. Danelec Marine is a leading manufacturer of Voyage Data Recorders (VDR, the black box for ships), Electronic Chart Display & Information Systems (ECDIS) and ship-2-shore data solutions (DanelecConnect), with more than 6,000 installations worldwide.
 
Your responsibilities
Danelec Marine has been certified in ISO 9001 for years and you will be responsible for the continued maintenance of this certification and supporting processes. You will facilitate internal audits as well as customer and supplier audits, management reviews and follow up on deviation reports with preventive and correction action.

In addition, Danelec Marine is in the process of obtaining an ISO 27001 certification. You will be responsible for the implementation in the organization and maintenance of this certification.

The company has to be compliant to a number of standards in the maritime sector worldwide. You will secure that all processes are updated in their QA system 'Qualiware' to support these standards and follow up on changes made.

You will make sure that the products are export compliant, and you monitor ROHs, WEEE, REACH and similar directives as well as CE certificates. You are able to pinpoint how these demands will affect the business and inform management.

You will facilitate monthly quality meetings where customer complaints, deviation reports and product quality issues are evaluated. Consequently, you follow up on the actions decided to be implemented with external suppliers or internally. Risk assessments are discussed with the management team on a quarterly basis.
As QA Manager you report directly to the CEO of Danelec Marine, and you will have a close cooperation with the Director of Technology and the Supply Chain Director. Moreover, you will help sales, support and product management on regulatory and certification questions, as well as take care of QA questions from and with Danelec Marine customers.
Their largest electronics supplier is located in Asia, and consequently 1-2 weeks of travel to suppliers per year should be expected.
 
Your qualifications
You probably have +5 years of experience with hands-on quality assurance from a similar company, producing electronic components. The ISO 9001 standard is very familiar to you, and it is an advantage if you know the ISO 27001 standard. You are used to finding your way through other directives and standards.
We expect that you have an engineering background or similar and fully understand the processes in manufacturing electronics, either internally or from outsourced companies. Your English is fluent orally and in writing.
As a person, you are very systematic and structured with attention to detail - and at the same time have a pragmatic way of solving issues. You have an outgoing and open mindset, have excellent communication and cooperative skills and a very good business understanding. You have an ambition to put your fingerprint on quality strategy and operational issues as well as improving the way Danelec Marine works with QA today.
 
Danelec Marine offers
An exciting and key role in a fast-growing successful company, where you will be a vital contributor and integral part of the company. At Danelec Marine they have an international and informal company culture with quick decision making, encouraging initiative. The company has a very sound economy, has flexible and good working conditions, and you will work with approx. 45 very skilled colleagues.
For more information, please check www.danelec-marine.com

Interested?
At Bloom we look forward to receiving your application and CV as soon as possible, just click on the 'Apply Job' button, and we evaluate interested applicants from day to day.
If you have questions, please do not hesitate to contact Director Sara Juhl at Bloom via sj@bloom.dk or phone +45 2086 0865.
Ansøg job
Virksomhed
Danelec Marine
Vil du vide mere?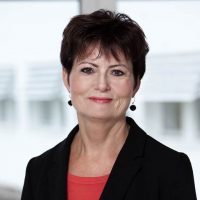 Sara Juhl
+45 2086 0865
sj@bloom.dk