Ledige stillinger
Her finder du de stillinger, vi annoncerer med netop nu.
Content Writer for Industrial IoT Products
Challenging position in fast growing tech company
Are you passionate about technology? Can you transform technical material into a commercial context? Are you a technology-oriented communicator? Then please continue reading about this exciting opportunity.
 
For our client, Secomea, we are looking for a talented, technology-oriented Content Writer to join their marketing team. As part of the team, you will be learning the Secomea products and how they are used, through dialogue with your colleagues, distributors and customers. You will combine this knowledge with research in trends, technologies, and compliance standards to understand value creation and cybersecurity demands within their field.
You will then transform this into articles and blog posts for the Secomea website and other digital marketing media. You will find yourself in close dialogue with R&D, Sales and Product Management and may even influence on development and business models, given your research and conclusions.
 
Secomea is a world leader in IIoT Secure Remote Access solutions, used globally by large corporates and sold through distributors and OEMs worldwide. They face exceptional growth and have been awarded the Børsen Gazelle Growth award for 6 consecutive years, The company is known for its high-quality products and agility worldwide. Their HQ are in Herlev close to Copenhagen and they have offices in Japan, China and the US.
 
Your responsibilities are to:
 
Create content across digital channels and medias in form of case studies, website content, blog posts, use cases, campaign content etc.
Content plan across medias and channels including content strategy and tone-of-voice.
Collaborate with stakeholders (internal in Secomea but also with distributors and partners).
Conduct in-depth research to support content creation. E.g., competitor analysis, online member groups/networks, magazines.
Identify and find the next "story" that we want to tell in Secomea.
 
Your skills and talents 
 
You have a natural understanding and interest in information technology.
You have flair for communicating technically complicated matters to non-technical people.
You are analytical but yet creative in identifying value propositions in tech products.
You have a talent for creating compelling written material in a commercial context.
You are curious, proactive, and outreaching.
You have excellent English writing skills.
Plus, but not required: Experience within digital content creation across channels.
 
Your professional background
 
You may have a bachelor's degree or similar in IT or electrical engineering
or a degree in communication/marketing combined with experience in content writing in an IT/software company
or you may even be a journalist or press officer.
You have a proven record in IT related content writing.
 
The company Secomea offers
A challenging and key role in a fast-growing company, where you will quickly be a vital contributor and integral part of the company with approx. 50 employees. At Secomea, they rely on initiative and an open mindset, where your creativity and dedication come to use.
Your work location is at Secomeas modern open office in Herlev, where flexible work hours, lunch, pension, health insurance and social arrangements are part of the salary package.
For more info check www.secomea.com
Interested?  
We in Bloom are continuously evaluating incoming applications, and we look forward to receiving your application and CV in English asap.  
If you have questions, please do not hesitate to contact Director Sara Juhl at Bloom via sj@bloom.dk or mobile +45 2086 0865.  
Ansøg job
Vil du vide mere?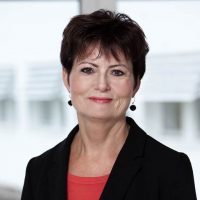 Sara Juhl
+45 2086 0865
sj@bloom.dk