Ledige stillinger
Her finder du de stillinger, vi annoncerer med netop nu.
Supply Chain Manager
New position in world leader of secure IIoT products company
For our client Secomea A/S in Herlev close to Copenhagen, we are on the lookout for an experienced and ambitious Supply Chain Manager. This new position requires that you take leadership in implementing and executing effective and efficient component procurement and supply chain services including inventory as well as optimizing the delivery flow and procedures at Secomea.
Secomea is known for high-quality products and services within Industrial Automation Control Systems (IACS) of large production plants, security and ease of use are as central topics as ever, equally important as the functionality and features. Their hardware products are produced at suppliers in Denmark and other countries, whereas all software development is done at their HQ in Herlev.
 
The company has been in steady growth since 2008, and now the urgency is evident for this new position as Supply Chain Manager.
Your main responsibilities are to:
 
Manage the entire planning and forecasting of procurement as well as supply chain activities and ensure procedures are developed and documented
Manage relationships, deliveries & price negotiations with vendors, suppliers and contractors to facilitate smooth flow of goods
Optimize the supply chain between suppliers and customers in order to reduce shipping costs and time and to comply with customer needs
Design and implement strategies for procurement as well as inventory

The Supply Chain Manager position requires close cooperation with the management team, especially in R&D and Sales - and you will report directly to the COO of the company.
On a longer run, you will build a SCM team which at present consists of one procurement person.
Some travel activities to international suppliers may be expected.
 
Your personal skills and qualities  
You have proven skills and results as Supply Chain Manager in a similar international electronics company with outsourced hardware component production.
We expect you to have a bachelor or a master's degree in Production or Logistics, or similar. You have hands-on experience in procurement and/or distribution/shipping and work structured and systematically. This to optimize supply chains, to reduce inventory values and to ensure timely arrival of components for production orders.
Your digital skills are very good, and it will be a great plus if you have experience with Microsoft Dynamics NAV.
Furthermore, we expect that you are self-motivated, have an outgoing personality and have great cooperation capabilities with many types of stakeholders internally and externally. You have skills in building and motivating a team, you lead by individual coaching and motivate the team to improve their results.
Your English and Danish language skills are fluent, orally and in writing.
 
The company Secomea offers
A challenging and key role in a fast-growing company, where you will quickly be a vital contributor and integral part of the company with approx. 50 employees. At Secomea, they rely on initiative and an open mindset, where your creativity and dedication come to use.
Your work location is at Secomeas modern open office in Herlev, where flexible work hours, lunch, pension, health insurance and social arrangements are part of the salary package.
About Secomea
Secomea is a Danish company, headquartered in Herlev, and with offices in USA, Japan and China. Secomea is a world leader in IIoT Secure Remote Access solutions, used globally by large corporates and sold through distributors and OEMs worldwide. Secomea has faced exceptional growth and have been awarded the Børsen Gazelle Growth award for 6 consecutive years. 
For more info check www.secomea.com
Interested?  
We in Bloom are continuously evaluating incoming applications, and we look forward to receiving your application and CV in English asap.  
If you have questions, please do not hesitate to contact Director Sara Juhl at Bloom via sj@bloom.dk or mobile +45 2086 0865.  
Ansøg job
Vil du vide mere?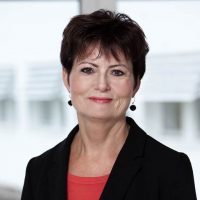 Sara Juhl
+45 2086 0865
sj@bloom.dk