Ledige stillinger
Her finder du de stillinger, vi annoncerer med netop nu.
Chief Financial Officer (CFO)
to Leading Film & TV Production Company
Our client Miso Film is offering a challenging position as CFO of the Miso Film headquarter in Denmark and its subsidiaries in Sweden and Norway.
Miso Film is fully owned by Fremantle in London - one of the largest and most successful creators, producers and distributors of scripted and unscripted content in the world. They are part of the Bertelsmann Group alongside Europe's biggest broadcaster RTL Group; the world's largest book publisher, Penguin Random House and leading music company BMG.
The position
As CFO you will become a part of the management team and your responsibility will be to take care of the financial and administrative issues of the company.
 
Your key activities and responsibilities include:
 
Manage the financial team in Denmark, Sweden and Norway currently counting 4-5 employees
Ensure the relevance and reliability of all financial information to the management and the board
Ensure effective communication with Fremantle's Group Finance Team in London and

ensure compliance with all Group policies and procedures

Lead and support preparation of quarterly and monthly group reporting (Income Statement, Balance Sheet, statutory view and management views, Actual and Forecasts) and other reporting as required

Manage the year end audit, plus any internal audits that occur

Drive and co-ordinate budgets, forecasting and follow-up processes
Cash/liquidity management
Support the management in the day-to-day business and with key analysis and financial scenarios
Develop and improve financial and internal procedures and drive the necessary changes
Be the contact to local banks, accounting firms, etc.
Oversee services and issues relation to offices, local purchase agreements and administration 
Participate in 'ad hoc' projects launched by the management team
Your background and personal skills
The preferred candidate will have a degree in accounting and/or economics equivalent to Cand. Merc., HD, CPA or Chartered Accountant. You have additionally a minimum of 5-7 years working experience from accounting and/or controlling and possible but not necessarily 1-2 years' experience as FD or CFO. You have a solid experience of reporting and analysis, and a good knowledge of budgeting and forecasting. Knowledge of IFRS will be an advantage.
 
You are an excellent user of IT-systems, particularly Excel, Navision and possible SAP. You have excellent communication skills in both Danish, Swedish, Norwegian and English language.
 
You have a strong business acumen, a structured approach, a natural talent for details combined with strong analytical skills. You are a continuous driver for improvement, has a dynamic and flexible attitude, and are an engaged and committed team worker.
Miso Film offer
You are offered a challenging job in an ambitious team of competent colleagues. This position could be an option to further career development in Miso Film or abroad in the Fremantle organization, depending on your desire and skills. The position will require 20-30 traveling days per year.
About Miso Film
Miso Film was founded in 2004 by the Danish producer duo Jonas Allen and Peter Bose. The company aims to create stories that attract, inspire, surprise and entertain a global audience, with talent from the world of TV-series and feature films.
 
With offices in Copenhagen, Stockholm and Oslo, Miso Film is behind several successful TV-series such as The Investigation, Face to Face, Acquitted, Modus, The Rain, Warrior, Those Who Kill and1864. Upcoming projects include the second season of Christoffer Boe's Face to Face and Ole Bornedal's Shadows In My Eyes which will have a theatrical release and will be available on Netflix shortly after. On the big screen Miso Film is behind a number of Feature Films among others The Way to Mandalay, 438 Days, Heavy Load and Long Story Short.
Interested?
We at Bloom look forward to receiving your application and CV as soon as possible via the 'Apply Job' bottom above. We continuously evaluate and interview relevant candidates. If you have questions to the position, please contact Director Sara Juhl at Bloom via sj@bloom.dk or phone +45 2086 0865. 
Ansøg job
Vil du vide mere?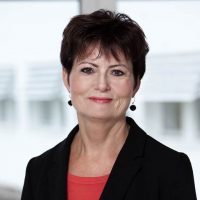 Sara Juhl
+45 2086 0865
sj@bloom.dk