Ledige stillinger
Her finder du de stillinger, vi annoncerer med netop nu.
Ambitious Data Scientist for Danish Health Tech Company
Looking for a result-oriented Data Scientist to lead the data analytics efforts at market leading digital pharmacy company
Are you passionate about finding patterns and turn raw data into purified insights? Do you love to develop best-in-class data models to solve critical business problems? Do you wish to work on a product that improves the life for sick people?
 
Then you might be the Data Scientist we are looking for…
Our client Apoteka is a visionary team extremely busy changing healthcare for the better through an innovative digital pharmacy model. Their mission is to ensure consistent high-quality pharmacy and medicine management services allowing everyone to access affordable high-quality healthcare.
They have great success with the worlds maybe first 'born digital' pharmacy called apopro.dk having approx. 500,000 customers in Denmark. Apoteka have won several prizes a.o. in May 2019 as the best Danish e-commerce business.
 
About the job
 
As the first dedicated Data Scientist in Apoteka, your primary role is to develop data models & analysis which lead to improve marketing and commercial performances. You will challenge the business and their way of viewing customer behavior, bringing new insights to the forefront in everything they do at Apoteka – and thereby turning data into value for the business.
 
Your responsibilities include:
Ongoing data analysis to determine which data models to design and hypothesis to test
Develop data models and effective dashboards that form insights and conclusions on Apopros customer behavior and business performance
Implement data models and dashboards for marketing and management decisions
Support data and insight requests from marketing and other stakeholders
Overview of compliance with regulations and health care legislations in Denmark
You will be part of the R&D team and report directly to the CTO. On a daily basis, you will work closely with product owners, marketing specialists, software developers and management.
 
Who are you?
You are data-driven by heart and passionate about the opportunity to build data science in a key role for achieving the Apoteka vision. You have great analytical skills and a never-ending curiosity to understand customer behavior, trends and patterns.
You are result-oriented with a high-quality focus and you strive to improve both your technical and personal skills constantly. On the other hand you have a pragmatic approach and love to make complicated things simple. Also, you have great presentation and visualization skills.
Futhermore, we expect you to have a masters degree in maths, computer science, BI or the like. You have a few years of experience in a similar role as Data Scientist.
On the tech side we are interested in your
 
Solid experience with Python, R and a BI tool fx PowerBI
Digital marketing knowledge and experience with Google Analytics or similar tool
Experience working with datasets of different sizes and shapes
What do Apoteka offer?
 
This role is key in Apoteka and as you are setting the direction of data science, your contribution and results will have great impact on the business. In this company you will get the change to grow with the company. You make a difference every day, building a platform which impact sick peoples lives.
The company is in constant growth, now more than 40 employees at their offices in Greve south of Copenhagen, close to the motorway exit 28. The marketing team resides in Nordhavn in Copenhagen – and if this is closer to your home, you could work there 1-2 days a week.
For more information, please check apoteka.dk.
Interested?
At Bloom we are continuously evaluating incoming applications, and we look forward to receiving your application and CV asap.
If you have any questions to this role, you are welcome to contact Sara Juhl at Bloom via sj@bloom.dk or phone +45 2086 0685.
Ansøg job
Vil du vide mere?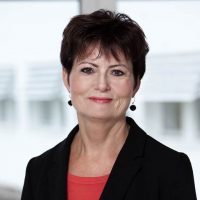 Sara Juhl
+45 2086 0865
sj@bloom.dk