Ledige stillinger
Her finder du de stillinger, vi annoncerer med netop nu.
SoMe Specialist
To help distribute content for an international hyper growth company's e-learning authoring tool
For our client ClickLearn in central Copenhagen, we are on the lookout for an enthusiastic SoMe Specialist who could be passionate about branding ClickLearn on social media platforms all over the world.
The role will be to work closely together with the inhouse editor to format and distribute produced content on various SoMe channels as well as cooperate with external digital marketing agencies. It is your responsibility to plan the distribution and push out news, stories & articles to LinkedIn, YouTube, Instagram and Twitter and analyze the impact. The planning of your push activities will also be closely linked to the ClickLearn presence at conventions and trade shows in Europe and the US several times a year. And you will make sure that management are informed about the results of your SoMe activities on a regular basis.
You will be a part of their rapidly growing team of international people working to deliver world-class e-learning solutions to companies around the globe. The customer care and the marketing team will take care of all your training requirements, and you will report directly to the Marketing Manager.
The company ClickLearn  
ClickLearn is the leading provider of e-learning authoring tools for business systems. The company offers a solution for creating user instructions, e-learning and process videos for business software. Run through your business process once and ClickLearn will automatically produce learning instructions in 8 different formats, narrated videos and support in +45 languages. ClickLearn can also auto-upgrades all your previously produced learning materials to newer or changed product versions with the click of a button.
ClickLearn provide their services around the globe from central Copenhagen and Florida, and most of their client base resides throughout Europe and the US. When they deliver software for the major enterprise systems, they have a no-nonsense-policy of free training, retraining, support and configuration assistance. That is just one of the many things that their customers love about the company.  
They are among the fastest growing companies in Denmark and Europe, growing annually with more than a 100% and they are profitable - and will continue to be so. The company is not funded by venture capital, but entirely owned by management who you will be working directly with. Moreover, the team is having serious fun every day, seeing their product spread all over the world.
See more info on www.clicklearn.com
Your personal skills and qualities  
We expect you to have a master's degree in international communication or similar. You have a minimum of one-year experience in SoMe communication, preferably from an international company and you know your way around SoMe channels.
It is essential that you are structured, organized, analytical and focused on details and processes. You love to operate and maximize the output in a clearly defined playground. The art of team work and cooperation with your colleagues is crucial.
Your English is fluent, and your vocabulary is wide and deep, your grammar is perfect as is your pronunciation.
You do not see glory in working long hours. And you demand that your work day is interesting. 
 
ClickLearn offer 
You will be offered plenty of challenges every day and everybody is highly skilled at their job. As ClickLearn is in rapid growth, you have the possibility to grow both in professional and personal aspects.
ClickLearn has great offices in the heart of Copenhagen, an office in Florida US, as well as a development team in India. They offer a very flexible workplace where they value high work life balance for everyone.  
Interested?  
We in Bloom are continuously evaluating incoming applications and look forward to receiving your application and CV in English as well as your exam papers.  
If you have questions, please do not hesitate to contact Sara Juhl at Bloom via sj@bloom.dk or mobile +45 2086 0865.  
Ansøg job
Vil du vide mere?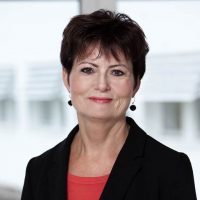 Sara Juhl
+45 2086 0865
sj@bloom.dk