Ledige stillinger
Her finder du de stillinger, vi annoncerer med netop nu.
Fullstack Developer
in a growing team where we expect you to leave a mark on the product
If you want to apply your skills and creativity towards exiting solutions then look to our client Pronestor who is up for that challenge. You will become part of a team that develops software used all over the world for meeting bookings and visitor registration. If close contact with the rest of the organization is your thing then you're a good fit.
Pronestor is one of the world's leading suppliers of Meeting Management Software and they are constantly expanding. They support both cloud and on-prem clients and enjoy great success with both SMEs and TOP 100 clients in Scandinavia, Northern Europe and North America. They have clients all over the world and partners in more than 20 countries.
Responsibilities
You will contribute to the development of new products that enables clients to manage their work day in agile office spaces and you will also help bring about unique features in their existing products. You will help your team in both shaping and designing the business logic and architecture of these innovative products.
Right now the team is on an exciting journey where they are shifting gears and moving their DevOps setup to the next level. While they already enjoy automated pipelines and a mature setup, they are constantly looking for ways to make the product even more scalable. If this captures your interest you will have a unique opportunity to help shape this journey.
At Pronestor, they subscribe to the agile manifesto and you will check in with your team on daily standups and on the wide range of scrum ceremonies. This is a team effort and we constantly try to get better through feedback from our retrospectives.
Your team has seven members today - but needs to add two more developers. You next boss Rasmus has many years of experience as a developer/architect and leader/coach. You will meet him on the pitch and he keenly shares his vast experience while listening to your ideas and routinely checks in to make sure that you are thriving.
Who are you?
We praise the right personality, drive and a passion for software development. While the right degree and years of experience won't hurt you chances this isn't everything and at Pronestor you will get to set a high bar.
You have experience with ASP.NET, C#, JavaScript and .NET Core in which all new development is built. You might also know TypeScript, CSS, AWS and have done web development in .NET. We expect you to write tests and you should be critical and constructive when reviewing you colleagues pull requests.
You might prefer backend development but know a little front end development or maybe it is the other way round. You are welcome on the Pronestor team regardless of preferences as long as you have talent and want to learn.
Pronestor offers
A professional, fun and flexible work environment with a little more than 30 colleagues. Your workday brings many exciting technical challenges as well as a strong, friendly and active social office culture. At Pronestor they all work towards the same goal of being the best at what they do. You will have a chance to shape not just your own development and daily work but also that of Pronestor as a company. Pronestor's modern bright office is located in heart of Lyngby just a short 3 minute walk from Lyngby Station. Pronestor offers a pension scheme, health insurance and a lovely lunch.
Read more about Pronestor at www.pronestor.com
Interested? 
Please do not hesitate to send your application and CV in English as soon as possible, as we at Bloom evaluate applications from day to day. If you have questisons, please do not hesitate to contact Sara Juhl at Bloom via sj@bloom.dk or phone +45 2086 0865.. 
Ansøg job
Vil du vide mere?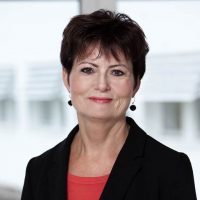 Sara Juhl
+45 2086 0865
sj@bloom.dk