Ledige stillinger
Her finder du de stillinger, vi annoncerer med netop nu.
Sales Development Representative
in an ambitious Danish software company with international sales focus
In this position at our client Pronestor, you will become a key driver for growth in their focus markets in Scandinavia, Northern Europe and the UK.
Are you motivated by developing new business opportunities and by taking charge of software solution sales on international markets? Then this might be the perfect next job for you....
Pronestor is a leading-edge supplier of meeting management enterprise solutions. They have a strong position in the Nordics, operate in a number of countries in Europe, in the USA, and are taking the first steps to move into Asia. Please check www.pronestor.com.
Pronestor is in a heavy growth phase, and you will team up with and work closely with an Area Sales Manager responsible for the geographical focus area which will suit you the best, depending on your language skills and your experience. There are similar teams in the growing sales organization which this year will reach approx. 10 people. You will also work closely with the marketing department who helps generating leads in each region.
You will get thorough product knowledge from your colleagues during the first weeks of your employment.
 
Your responsibilities will primarily be
BtB SaaS solution sales
Generating and driving sales leads in your region
Outbound sales in predefined customer verticals
Co-develop business plans for focus markets and executing on them
Generating and driving sales leads in your region
Continuously improving the first steps in the sales process
Following up on marketing initiatives
Nursing leads into opportunities and setting the foundation for more qualified leads
Taking over the full sales process in line with professional growth
Share market knowledge and customer intelligence from your markets with your team
 
What do we expect from you?
High on drive and full of positive energy
A minimum of one year cold-calling experience in a BtB or BtC sales environment
Having a track record within IT Services and Solutions sales is an advantage
Knowledge of Microsoft platforms such as Microsoft Office 365, and preferably experienced working with cloud technologies
A bachelor's degree or higher is a plus but not a prerequisite
Business acumen is key; understanding customer needs and being able to match the right solution
Strong in managing the sales process
Understanding the importance of stakeholder management
Structured, good in planning and with an ability to prioritize
Taking initiative and possessing a 'Do-it -approach'
Focus on quality, results and delivery
It is vital that your English language skills are fluent, and it would definitely be an advantage if you could speak and write one of the Scandinavian languages - and a plus if you know Dutch or Belge.
What can Pronestor offer?
An exciting position in a dynamic environment on the forefront of development within delivering exceptional digital customer experiences. You will quickly be an important contributor and integral part of the Sales organization and the company.
Depending on your capabilities, drive and ambitions, you have great possibilities to have a career path and develop within this organization, e.g. to Sales Executive, Area Sales Manager or the like.
The culture is characterized by a family feeling, helping each other across departments, and being proud of the achievements so far. It's a flat organization so you will be close to management and the decisions. An inspirational and fun working environment is a key priority for them.
Pronestor has its office in Kgs. Lyngby, just north of Copenhagen. They are a small and close-working team, counting approx. 30 ambitious people at present.
Interested? 
Please do not hesitate to send your application and CV in English as soon as possible, as we at Bloom evaluate applications from day to day. 
Ansøg job
Vil du vide mere?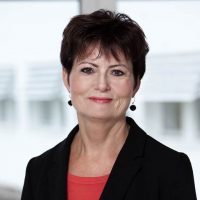 Sara Juhl
+45 2086 0865
sj@bloom.dk