Are you passionate about the technical part of UI/UX design, then this job in the growth company developing intelligent e-learning authoring tools could be just the one for you!
For our client ClickLearn in central Copenhagen, we are on the lookout for a clever UI/UX Designer to join their Design team. 
You will be responsible for the UI/UX design of lots of new features to the Clicklearn applications and contribute to improving the existing design systems.
 
The ClickLearn company
ClickLearn is the leading provider of e-learning authoring tools for business systems. Instead of creating your own e-learning manually, you can use the simple recording tool to record all your business processes. ClickLearn will automatically generate video material, written instructions, hands-on-labs, PowerPoint slide decks, and even a virtual assistant and AI services that work directly on top of your live system.
ClickLearn provides their services around the globe from central Copenhagen in Denmark, Florida in the US, and Perth in Australia, and most of their client base resides throughout Europe and the US. When delivering software for the major enterprise systems, ClickLearn has a no-nonsense-policy of free training, retraining, support and configuration assistance. That is just one of the many things that customers love about the company.
ClickLearn is entirely owned by management who you will be working directly with. Moreover, the team is having serious fun every day, seeing their product spread all over the world. They are now 60 people in total, approx. 25 in the Copenhagen office. 
See more info on clicklearn.com
 
What you will be doing
In close cooperation with the Product Manager who defines requirements, you will work creatively within the parameters of dynamic technical requirements, thus creating user-friendly and intuitive UIs to the Clicklearn applications.
You will also work closely with your design colleagues as well as with the remote development team based in India. The Design team holds a stand-up meeting every day which you are part of and contribute to.
Clicklearn offer a thorough onboarding period and on a longer run, they expect you to take responsibility and prioritize your own tasks. You will report to the Head of Design.
Your skills and qualities 
Essential UI/UX skillset including proficiency in Figma

Proficient at working within an established design system, with initiative to identify and address gaps within the system as needed

Strong understanding and practical application of core design principles

Lean, agile problem-solving mindset

You probably have a degree in graphic arts, design, communications, or a related field; preferably from a technical university or college. Just a few years of professional experience are needed.

Proactive learner, eager to both apply your design skills and develop new capabilities in a dynamic context. It's crucial that you have a willingness to learn and grow with Clicklearn.

Team player with the ability to take the initiative when necessary

You have strong English communication skills
You are a smart person, and you enjoy working with highly skilled and smart people. You are talented in your UI/UX field, have great communication skills, you are systematic and detail oriented in your approach and have a highly digital mindset and understanding.
Also, you love to take part in the discussions surrounding the product, the customers and potential clients, thus setting your footprint when developing ClickLearn to greater heights.
 
ClickLearn offer
You will be offered plenty of challenges every day in this exciting and important position, and everybody at ClickLearn is highly skilled at their job. As ClickLearn is in rapid growth, you have the possibility of growing both professionally and personally.
ClickLearn has its HQ in Copenhagen, Denmark and Sales Offices in St. Petersburg, Florida, US and in Perth, Australia, as well as a development team in India. The company offers a very flexible workplace where they value a high work-life balance for everyone. 
 
Interested?  
We in Bloom are continuously evaluating incoming applications and look forward to receiving your application and CV, including link to your portfolio.  
If you have questions, please do not hesitate to contact Director Sara Juhl at Bloom via sj@bloom.dk or mobile +45 2086 0865.
Mere info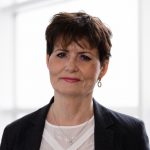 Sara Juhl
Direktør
Ansøg her