Are you interested in working for an innovative, dynamic, and future oriented start-up company? And are you looking for a challenging role, where you can create things and leave your footprint? Then you might be the person we are seeking.
Our customer, Bacthera, is a new CDMO company still in the establishing process, and is requiring an agile IT function to support the business and help develop and establish the processes in the IT department. They are looking for a service minded and flexible profile who have the drive to help develop a growing organization.
As IT Supporter you will be in close contact with all users in the organisation, and therefor it's important that you are service minded and can work in a small (but growing) organisation. You will have the primary function as IT Supporter, but you will also have possibilities to work with all other aspects of IT, as well as having optimal development possibilities within IT.
Your tasks
1st and 2nd level support personal and by phone/remote.

System administration of selected systems (office, laboratories, and production).

On-site support (ensure that the users are faced and provided the help they need – office, laboratories, and production).

Device handling (PC and phone).

User Administration and -support (Office 365, Azure, Active Directory).

Be part of the daily IT operation.

Creating and maintaining documentation, FAQ, and User guides.

Participation of developing Service Desk and their processes into a more mature state.

Participation of developing your role as IT Supporter.

Hands-on when/where needed Investigates and documents errors, out-of-specification analyses, deviations and change request according to established procedures and regulatory requirements

Participate in qualification of lab and production equipment

Support QC colleagues in case of issues
Your qualifications:
A degree as IT Supporter, IT Technician

or related education

Hard working, full of energy and eager to learn and develop

Basic understanding of IT, e.g.

Windows

Office365

AD/AAD

Intune/Endpoint

Azure Services/Infrastructure

Windows Server

Network (WAN/LAN/WLAN)

Service minded and solution oriented

Speak and writes English.
Bacthera is an innovative workplace that offers interesting and diversified tasks. They have a multinational and motivated team who likes to work in an agile environment. This is an opportunity to be part of a fast-growing start-up company, where decisions are taken fast and where you can actively participate in shaping their future.
You will be based in Hørsholm (close to Copenhagen), Denmark and will report to the Manager of Operations. Some travel can occur (e.g. to other Bacthera locations).
More about the company
Bacthera is a leading contract development and manufacturing partner (CDMO) for biotech and pharma customers. They enable their customers to bring life-changing treatments to patients. They operate from the headquarters in Basel (CH) and have production facilities in Denmark and Switzerland. They bring together best-in-class, complementary capabilities and they are the first CDMO globally to provide a full supply chain that offers manufacturing of live bacteria strains for therapeutic use.
Interested?
Please do not hesitate to send your CV and a short application. Bloom is continuously evaluating incoming applications. If you have questions, please do not hesitate to contact Recruitment Consultant, Freya Sofie Ø. Olesen at Bloom at fso@bloom.dk or phone +45 53 86 13 00.
Mere info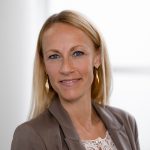 Freya Sofie Østergaard Olesen
Rekrutteringskonsulent
Ansøg her