Positions
Here you will find the positions we are announcing right now.
Experienced C Software Developer for IIoT Products
To strengthen the core product development team
For our client Secomea, we are searching for a skilled software engineer with documented experience in developing advanced networking products or similar.
Secomea is a world leader in IIoT Secure Remote Access solutions, used globally by large corporates and sold through distributors and OEMs worldwide. They face exceptional growth and have been awarded the Børsen Gazelle Growth award for 6 consecutive years, The company is known for its high-quality products and agility, but to ensure the continued quality of the existing code base, they are looking for a skilled software developers that can join the relatively small team dedicated to designing and developing the company's CORE products.
The Secomea R&D department consists of 4 teams: Services (Hosting, Ordering webservices, Logistics & BI), Product Platform (Hardware, Linux platform and production systems), RAM (next generation Remote Access Management solutions), CORE (The currently selling product line).
 
You will be joining the CORE team of highly dedicated professionals, for maintaining and enhancing the Secomea remote access products.
Technology-wise, components are mainly C-based and running on a hardened Linux IoT platform and Linux servers, and a few products on Windows and VxWorks. The products rely on many open source components, but the larger parts of architecture and core technology such as communication modules, data base systems and user interfaces are native code. 
Secomea has a strong security profile and are working towards IEC62443 SDLA certification, which puts high focus on security processes code standards and automated regression testing.
 
Your work areas will be:
 
Implementing new functions, perform bug fixing and security vulnerability patching

Creating and expanding APIs for interoperability with external systems

Refactoring of existing code and designing test modules for automatic regression testing in our automated Jenkins test pipelines


 
Your Skills and Qualifications
 
Experienced C programmer with documented results.

Strong networking experience with TCP, UDP, TLS, and HTTP protocols.

Experience in developing APIs based on REST, CGI, JSON.

Knowledge about maintaining security measures, both in form of secure programming and observing trends and methods for assuring cybersecurity in code.

Experience with Linux and a broad range of open source projects.

Experience with HTML and JavaScript.

Experience with various embedded CPU architectures, such as x86 and ARM
As a person
 
You enjoy working with computers and technical subjects.

You consider yourself a fast learner and logical thinker.

You can work independently but like working in a team towards common goals.

You have a natural curiosity in new technologies, methods and open source projects that could benefit your work and the company.


 
You must be fluent in English, and if not Danish speaking, you have experience on how to compensate for that in a mostly Danish-speaking team.
What the company offers
 
An exciting and key role in a fast-growing company, where you will quickly be a vital contributor and integral part of the company. At Secomea they rely on initiative and an open mindset, where your creativity and dedication comes to use.
Your work location is at Secomea's modern open office in Herlev, close to Copenhagen, where lunch, pension and health insurance is part of the salary package.
About Secomea
 
Our client Secomea is a Danish company, headquartered in Herlev, and with offices in USA, Tokyo and Guangzhou. They develop, manufacture and deliver the most robust and
comprehensive suite of Remote Access Solutions, aimed at the Automation and Robotics Industries worldwide. The Secomea solutions are sold via a range of distributors worldwide as well as through OEM / Private Label agreements with major global automation manufacturers.
For more info check www.secomea.com
Interested?
Please do not hesitate to send your application and CV as soon as possible, as we at Bloom evaluate applications from day to day.
 
If you need more information, please do not hesitate to contact Director Sara Juhl at Bloom via sj@bloom.dk or phone +45 2086 0865.
Apply for position
Apply job
Want to learn more?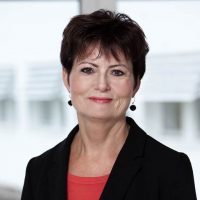 Sara Juhl
+45 2086 0865
sj@bloom.dk