Positions
Here you will find the positions we are announcing right now.
Backend Software Engineer
with superior XML skills
For our client Karnov, we are looking for a hard-core backend engineer, to join their content development Team. 
Karnov Group offers a key role in developing and building their content products effectively and with confidence. This is an ideal opportunity for one who is motivated by developing applications and thrives in an environment advocating innovation, communication and collaboration. 
About Karnov and the role 
The Development division, consists of four dedicated agile development teams. Their applications are mainly written by using Ruby backend with a React frontend, most are hosted using Docker on the Google Cloud platform. Projects are undertaken by small agile teams in collaboration with the Authors and Products Division, securing that Karnovs customers have relevant and updated content at hand 24/7. There's a healthy mix of new greenfield work, as well as improvement of the legacy applications.
You will be joining the Content Development team, responsible for developing and maintaining the back end systems and processes such as cms systems, content harvesting-, processing- and enrichment systems, collaborating with your peers, performing code reviews as well as pair programming. 
To work in this team you are expected to be
Highly experienced working with Xslt / XML documents
A proficient and thoughtful programmer with good experience in Ruby or python or similar
A practitioner of Test Driven Development  
A competent pair-programmer who can share knowledge effectively  
An excellent communicator and collaborator
Experience of working with content aimed for legal professional use is considered as a merit. As well as understanding the process and structure of information flow.  You will be writing high quality code with good test coverage. Implementation across portfolio and being a team player with an agile mind-set defines you in your daily work. 
It´s crucial that you are passionate about software development, content structure and metadata and strive for the best way forward to optimize and refine processes and methodologies. Karnov ensures code readability among projects through linting and using Prettier. 
Fluency in English is necessary. Proficiency in Danish and/or Swedish is a plus.
A great job with great oppurtunities
Karnov Group takes pride in their friendly, inclusive and supportive environment where they inspire one another to be as good as possible. The communication is open and direct. Knowledge sharing and discussion is highly valued and encouraged. They encourage winning culture and an open mind, while also having fun. There is a greater purpose which you will become part of.  Apart from professional events like Hackathons, Inspirational Talks, Ruby Brigades etc...., Karnov is also known for their social events, gatherings, dinners and more..

You will have very high skilled colleagues working in a dynamic environment. Karnov believes in close collaboration across the entire business to serve their customers every day. They value diversity and take pride in acting as role models to always walk the talk and getting things done. They offer great opportunities for professional and personal development.
You will of course also get: 
 
A Competitive salary 
Flexible working hours 
Attractive pension plan 
Health insurance (children included) 

Opportunities for further education and courses...and more..
The position can be located in either Copenhagen or Stockholm, depending on your preferences.
More about Karnov  
Karnov Group is Scandinavia's largest supplier of information solutions for professionals in the areas of legal, tax and auditing. With brands like Karnov, Norstedts Juridik, VJS, Notisum, Change Board Member and Forlaget Andersen, Karnov Group delivers knowledge and insights, enabling more than 40.000 users to make better decisions, faster – every day. 
With offices in Copenhagen, Stockholm and Malmø, Karnov Group employs around 250 people. 
Karnov Group is owned by Five Arrows Principal Investments, part of Rothschild Group. 
Interested? 
At Bloom we continuously evaluate incoming applications, and look forward to receiving your CV as the right candidate is expected to start as soon as possible. If you have questions to this role, please contact Kristine Heuser, mail: kh@bloom.dk or at +45 31686141.
Apply job
Want to learn more?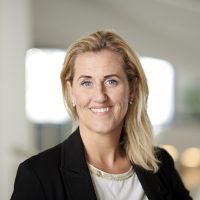 Kristine Heuser
+45 3168 6141
kh@bloom.dk