Ledige stillinger
Her finder du de stillinger, vi annoncerer med netop nu.
Technical Solutions Architect
in a successful international IoT company
For our client Secomea, we are looking for a Technical Solutions Architect who is dedicated to technology, ready to join the Secomea journey towards being the number 1 company within cybersecurity and remote access for the industrial world.
You will be part of the Global Solutions Design team based in Herlev, Denmark. They have a relaxed atmosphere, yet ambitious. Having fun with what you do is key to a good work environment, and they do have a lot of fun!
Who are Secomea
Secomea is a privately held Danish company headquartered in Herlev, close to Copenhagen, and have sales offices in North America, Japan and China, and a global network of distributors. They deliver high quality IIoT cloud, Remote Access and Maintenance solutions for industrial equipment, and are renown for Best in Class solutions, which underlines their name SEcure COmmunication Made EAsy.
Founded 14 years ago, Secomea has built a strong line of Industrial Communications and IIoT Solutions for Remote Access and Maintenance of Industrial machines based on unique VPN technology. They count over 8,000 customers, including some of the World's largest manufacturers and machine builders.
 
Your tasks and responsibilities
As part of the team, the following could be your daily tasks:
Showcasing and demoing the Secomea solutions at meetings with international customers, being the credible tech specialist
Design customized solutions to enterprise customers. and document the solutions
Create technical user guides for the enterprise knowledgebase
Do internal training of Secomea internal sales teams abroad

Your technical skills
Troubleshooting with a logic approach is natural for you
You understand network and IP addresses (firewalls, routing etc.)
Protocols like http/https/VNC/RDP are familiar to you.
You know your way around Windows, remote desktops, office package (PowerPoint etc.)
You English is fluent, orally and in writing.

Your personal skills
You have great communication skills. In this role, you will be in in dialogue with many different people such as the Factory Managers, cybersecurity architects, the IT guys, and the operator from the "floor" of the factory.
The team practices the ask/tell approach towards their customers.
Solving customer needs should be your daily driver.
You are systematic and quality focused.
You are good at taking responsibility and working proactively
If you meet challenges, you ask for advice in the team.
You will get a lot of training, especially in the beginning of your employment, and get a thorough onboarding programme so that you are familiar with the Secomea products and work procedures.
Secomea offer:
An interesting journey, a career with lots of possibilities. You affect your daily work and becomes a subject matter expert within the area, you find thrilling.
At Secomea they practice the "Work from Anywhere" concept, and they are a social company with many company events during the year, Friday bar etc.
See more information on www.secomea.com 
Interesseret?
We in Bloom look forward to receiving your application and CV - just upload documents via 'Apply Job' above. If you have questions to the role, please do not hesitate to contact Sara Juhl at Bloom via sj@bloom.dk or mobile 2086 0865.
Ansøg job
Vil du vide mere?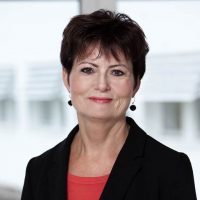 Sara Juhl
+45 2086 0865
sj@bloom.dk