Ledige stillinger
Her finder du de stillinger, vi annoncerer med netop nu.
Product Cybersecurity Engineer
Do you have a passion for real cybersecurity and would like to excel in an informal and agile company with global coverage?
Our client Secomea is known for high-quality products and services within Industrial Automation Control Systems (IACS) of large production plants, security and ease of use are as central topics as ever, equally important as the functionality and features.
For Secomea's newly founded compliance group anchored in R&D, we are looking for a dedicated Product cybersecurity engineer that will help Secomea reaching their security compliance ambitions around processes, as well as products, internal IT systems and hosting environments for our customers.
You will be working closely with the R&D development teams and relevant external parties in testing and validating security around our products and systems.
Your responsibilities will be in the following areas:
 
Continuously improve the cybersecurity stance of the products, processes, and people by:

Helping the R&D teams with Threat Modelling and its place in a Secure Development Lifecycle

Raising awareness of security guidelines and frameworks

Ensuring that security verification such as pen testing, fuzz testing and other relevant methods are carried out continuously

Interacting with Secomea's customer's cybersecurity teams

Supporting Secomea's sub suppliers in their cybersecurity journey


 

Support the compliance project with practical cybersecurity knowledge, processes, and tools by:

CVE handling according to Secomea's Security Advisory process, under their obligation as CVE Numbering Authority, for both products and open-source components.

Product and concept assurance according to IEC 62443, NIST etc. in close dialogue with the external cybersecurity consultancy partner.

Gather, analyze, and provide cybersecurity compliance documentation for the compliance project.

The different R&D teams are using Agile methodologies at different stages. Generally, there is a modern approach to design, testing, CI/CD and technology adoption and automation of processes generally has very high focus. All the R&D teams are growing, and you can join the journey and put your fingerprint on the process.
Your day-to-day work will be in a cross-team function, led by the Compliance Project Manager and you will report to the Director of R&D.
 
Your skills and qualifications
We assume you have a Master's degree in Software Engineering or similar with cybersecurity experience.
If you have certifications such as CISSP, GIAC or have worked with ISA/IEC62443, ISO/IEC 27001 or other relevant technologies and standards it is a plus but not a requirement.
You have a passion for security standards, network protocols and security components, but even more important that you have practical skills in relevant tools and methodologies around cybersecurity.

As a person
You get the right stuff done

You like to learn new things

You like working in teams, and engage with your co-workers 

You prefer being part of an organization where you can make an impact

You take responsibility for what you do and how you do it

You have a hobby
 
What the company offers
An exciting and key role in a fast-growing company, where you will quickly be a vital contributor and integral part of the company. At Secomea they rely on initiative and an open mindset, where your creativity and dedication come to use.
Your work location is at our modern open office in Herlev, where flexible workhours, lunch, pension, health insurance and paid parental leave is part of the salary package. 
 
About Secomea
Secomea is a Danish company, headquartered in Herlev, and with offices in USA, Tokyo and Guangzhou. Secomea is a world leader in IIoT Secure Remote Access solutions, used globally by large corporates and sold through distributors and OEMs worldwide. Secomea has faced exceptional growth and have been awarded the Børsen Gazelle Growth award for 6 consecutive years. 
For more info check www.secomea.com
 
Interested?
Please do not hesitate to send your application and CV as soon as possible, as we at Bloom evaluate applications from day to day.
If you need more information, please do not hesitate to contact Director Sara Juhl atBloom via sj@bloom.dk or phone +45 2086 0865.
Ansøg job
Vil du vide mere?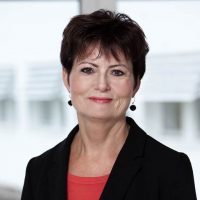 Sara Juhl
+45 2086 0865
sj@bloom.dk