Ledige stillinger
Her finder du de stillinger, vi annoncerer med netop nu.
Agile Software Developers for IIoT products and services
Do you have a passion for software development of secure IIoT applications, and would like to excel in a smaller informal and agile company with global coverage?
Agile Software Developers for IIoT products and services 
Do you have a passion for software development of secure IIoT applications, and would like to excel in an informal and agile company with global coverage?
Our client Secomea is known for high-quality products and services within Industrial Automation Control Systems (IACS) of large production plants, security and ease of use are as central topics as ever, equally important as the functionality and features.
For Secomeas R&D teams, we are looking for software developers with an agile mindset and an eye for the entire system and its users. The teams are responsible for both development and operation related to their product area. You will be allocated to the team responsible for development and operation of their SaaS offering.
In this team they build client and server applications in Python, C++, PHP, React, APIs in OpenAPI, IPC with gRPC, databases in SQL and tools in whatever gets the job done. All that is happening in an environment built around GitLab, JIRA, Jenkins with Docker as an important enabler for managing environments. Deployment is done in AWS and their own datacenters. We do not expect you to master all these tools and technologies, but the more the merrier.
The team is organized as a SCRUM team and have a modern approach to design, testing, CI/CD and technology adoption. All the R&D teams are growing, and you can join the journey and put your fingerprint on the process. All teams are collocated in Herlev.

Authentication and authorization is the foundation of secure products and plays a big part in all our systems and solutions. You should be interested in the concepts and their implementation in OAuth 2/OpenID Connect and similar solutions.
Secomeas development processes are agile but also compliant to industry standards as that supports our key priority: to build secure and easy to use products. You will be involved in the full lifecycle process: software requirements discovery, secure system design (threat modelling), software implementation, system verification and validation as well as security testing, deployment automation and even customer support. Your involvement and responsibilities will be based on your skills and qualifications.
 
Your Skills and Qualifications
Good problem solving skills

Comfortable with working at multiple levels of abstraction in a complex domain with many actors

Fluent in spoken and written English
Some years of hands-on agile software development experience

Preference for Object Oriented development and SOLID principles

Inclined to Test Driven Development and Pair-programming

Bachelors or Masters degree in computer science, software development, or similar

Interested in agile principles and eager to learn and experience agile practices
 
As a person
You get the right stuff done

You like working in teams, and engage with your coworkers 

You prefer being part of an organization where you can make an impact

You take responsibility for what you do and how you do it

You have a hobby


 
What the company offers
An exciting and key role in a fast-growing company, where you will quickly be a vital contributor and integral part of the company. At Secomea they rely on initiative and an open mindset, where your creativity and dedication comes to use.
Your work location is at our modern open office in Herlev, where flexible workhours, lunch, pension, health insurance and paid parental leave is part of the salary package. 
 
About Secomea
Secomea is a Danish company, headquartered in Herlev, and with offices in USA, Tokyo and Guangzhou. Secomea is a world leader in IIoT Secure Remote Access solutions, used globally by large corporates and sold through distributors and OEMs worldwide. Secomea has faced exceptional growth and have been awarded the Børsen Gazelle Growth award for 6 consecutive years. 
For more info check www.secomea.com
 
Interested?
Please do not hesitate to send your application and CV as soon as possible, as we at Bloom evaluate applications from day to day.
If you need more information, please do not hesitate to contact Director Sara Juhl atBloom via sj@bloom.dk or phone +45 2086 0865.
Ansøg job
Vil du vide mere?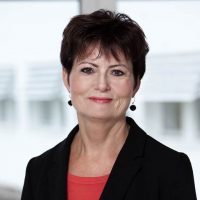 Sara Juhl
+45 2086 0865
sj@bloom.dk