Ledige stillinger
Her finder du de stillinger, vi annoncerer med netop nu.
Sales Manager, US, FL
Working for global market leader in e-learning authoring tools
For our client ClickLearn's subsidiary in Florida, US, we are on the lookout for an energetic, self-motivated and ambitious Sales Manager to further grow the excellent service and sales of ClickLearn online products in the US markets.
The main task of this role is to provide excellent service to potential customers from US companies who have actively shown interest in ClickLearn products through webinars, contact with one of the many ClickLearn Partners, or by trying out the online demo version.
Your day-to-day contact with the international sales prospects and existing customers will primarily be via mail and phone, and will ensure that they all get a professional answer and follow-up, building relationships, negotiating and closing sales. You don't mind picking up the phone to present this amazing product to new potential customers.
You will get plenty of support from the Customer Service team and the technical experts both in the US and from HQ in Copenhagen providing prospects the optimal experience.
You will be a part of their rapidly growing team of people working to deliver world-class sales & services. The Customer Care team and the Technical team will take care of all your training requirements, and you will report directly to the CCO of the company.  
Post-Corona, you will get the opportunity to join the rest of the team at the ClickLearn conventions around the world. These are typically 3-4 day trade shows where you get a chance to meet your customers and show off the software.
You can work from your home and preferably come to the ClickLearn office in St. Petersburg, Florida, one week per month.
 
The ClickLearn company   
ClickLearn is the leading provider of e-learning authoring tools for business systems. Instead of creating your e-learning manually, you can use their simple recording tool to record all your business processes. ClickLearn automatically generates video material, written instructions, hands-on-labs, PowerPoint slide decks, and even a virtual assistant that works directly on top of your live system.  
ClickLearn provide their services around the globe from central Copenhagen in Denmark, Florida in the US and Perth in Australia, and most of their client base resides throughout Europe and the US. When delivering software for the major enterprise systems, ClickLearn has a no-nonsense-policy of free training, retraining, support and configuration assistance. That is just one of the many things that customers love about the company.  
ClickLearn is among the fastest-growing companies in Denmark and Europe, growing annually by more than a 100% and is profitable - and it will continue to be so. The company is entirely owned by management who you will directly be working with. Moreover, the team is having serious fun every day, seeing their product spread all over the world. See more info on www.clicklearn.dk  
 
Your skills and qualities  
You are a smart person, and you enjoy working with highly skilled and smart people. You are motivated by independently taking charge of your customer cases and winning opportunities. You have an outgoing personality with a great sense of humor, you are systematic in your approach, and you love to take part in the discussions surrounding the product, the customers, and potential clients.  
We expect that you have some years of experience with international sales of enterprise online software products to international customers. Also, you probably have channel sales experience (from partner, ISV or sales within the Microsoft Dynamics suite). It would be a great advantage if you have a good understanding of ERP systems and/or workflows of enterprise IT-systems.  
You do not see glory in working long hours and you demand that your workday is interesting.  

ClickLearn offer 
You will be offered plenty of challenges every day and everybody is highly skilled at their job. As ClickLearn is in rapid growth, you have the possibility of growing both professionally and personally.
ClickLearn has its HQ in Copenhagen Denmark, Sales Offices in St. Petersburg, Florida, US and Perth, Australia, as well as a development team in India. They offer paid health insurance, and is a very flexible workplace where they value a high work-life balance for everyone.  
Interested?  
We in Bloom are continuously evaluating incoming applications and look forward to receiving your application and CV asap.  
If you have questions, please do not hesitate to contact Director Sara Juhl at Bloom via sj@bloom.dk or mobile +45 2086 0865. 
Ansøg job
Vil du vide mere?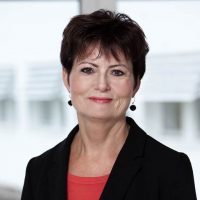 Sara Juhl
+45 2086 0865
sj@bloom.dk