Ledige stillinger
Her finder du de stillinger, vi annoncerer med netop nu.
Software Developer, 3D Printing
Could it be tempting for you to develop innovative software to unique 3D printing machine? - then please read further...
For our client XAAR 3D in central Copenhagen we are looking for an enthusiastic and clever Software Developer.
You will be involved in process control algorithms, support and diagnostics tools, printer sequencing engine, image analysis, databases and test benches for R&D. Furthermore, you will assist in troubleshooting and analysis of logs and hardware sensor data - as well as some third level customer support.
You will play a key role in the software team developing a brand-new and high-speed 3D printer based on world-leading piezoelectric drop-on-demand inkjet technologies. The company XAAR 3D innovates 3D printing; moving from prototyping into production printers. 
You will work closely with other software and hardware engineers to design a reliable machine and a seamless user experience. The R&D team is highly competent, driven and experienced.
 
Your qualifications
You have an M.Sc. or equivalent in Software development, Computer Science or similar. 
You have solid experience in C++ programming, Linux, object-oriented design and development. You also have good experience using scripting languages such as Python or Bash.
It will also be an advantage if you have experience in some of the following:
Matlab

ROS (Robot Operating System)

IT security theories and encryption

Automated test systems, continuous delivery (e.g. unit testing, system testing, Jenkins, Docker)


 
As a person 
You are driven and passionate about what you do. You give excellent attention to detail, whilst still having an appreciation for the bigger picture. You have the ability and drive to find solutions to complex problems.
Working as part of an international company, you will need to be fluent in written and spoken technical English.

The company XAAR 3D offers
A fascinating and flexible international environment where you will work together with many specialists in different areas e.g. electronics, mechanical, manufacturing etc. The growing team in Copenhagen offer the dynamics of a start-up, including fast decisions, fun and enthusiasm and close relation to management.
In 2018 the company XAAR Ltd. went into business together with the industry giant STRATASYS to form the company XAAR 3D in Copenhagen where specialists had been working on developing 3D printers for quite a few years.
For more info, please check www.xaar3d.com
Interested?
At Bloom we are continuously evaluating incoming applications and look forward to receiving your application, CV and exam transcripts asap.
For further questions please do not hesitate to contact Sara Juhl at Bloom via sj@bloom.dk or phone +45 2086 0865.
Ansøg job
Vil du vide mere?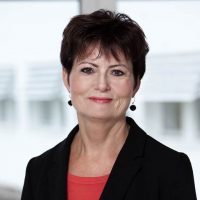 Sara Juhl
+45 2086 0865
sj@bloom.dk