Ledige stillinger
Her finder du de stillinger, vi annoncerer med netop nu.
Head of BI for Miinto
Join Miinto on their journey to disrupt and reinvent the fashion industry
For our client Miinto, we are looking for an experienced Head of Business Intelligence, who are passionate about developing highly data-driven e-commerce or similar industries. 
You will be responsible for developing and implementing strategic growth strategies that will help Miinto grow and increase market share in Business Line with significant measurable bottom line impact. You will be in charge of developing the team of BI profiles and business analysts, who are supporting business development, sales management processes, advanced analytics and insights, financial modelling, marketing strategies, strategic planning and production staffing optimization.
You leverage business intelligence across internal and external data to develop specific go-to-market strategies in the areas of sales and pipeline management, sales tools, marketing initiatives, product & process innovation, pricing and customer experience programs to responsibly and profitably grow Miinto's customer base across its footprint.

Your Essential Job Functions
Provide direction and leadership to business units and functional areas to create and implement high impact growth strategies leveraging business data, market intelligence and business knowledge.
Lead innovation strategy by working directly and in partnership with internal and external resources. Develop sales and innovation strategies that drive business results while adhering to the highest standards of risk management.
Generate strong business results in alignment with sales goals by analyzing strategic customer opportunities, driving innovation initiatives and leading the creation and execution of a well-crafted business plan. Lead efforts to support business line sales team members with relationship strategies, programs and plans to develop tailored, solution-based approaches to meet our customers' specific needs.
Provide leadership in internal as well as sales industry strategic & innovation planning activities. Collaborate with the group's executive to develop capacity planning models and drive strategies to best align FTE, gearing and sales, incentive plans, product and marketing strategies to drive growth and efficiency. Contribute to financial and resource planning, expenditure strategy and budgeting processes through analytics and strategic planning.

At Miinto, they use the following BI tools and technologies:
BI Tools (Power BI, Qlikview, Tableau and so on)
Database Tools (Postgres, SQL Server and so on)
Data Modelling languages (Python, R or someting similar)

You will be part of Miinto's Management team and report directly to the CEO. 
Frequent travelling should be expected, especially to Miinto's Development team in Poland.
 
Your Background
You should be a graduate with a degree in business administration, IT, engineering, management or economics. 
Your work experience requires advanced business knowledge, general management and leadership capability to lead business or functional teams. Typically has broader practical experience across multiple professional disciplines within the organization, combining theory, past practical experience and the organization's business practices.

We expect you to have the following skills:
Executive leadership with strong BI, business development, strategy and analytics Demonstrated success in establishing and fostering relationships with internal partners and external customers with initiative to achieve goals.
Exceptional capability in driving business results through partnering with key stakeholders, leveraging collaborative teams and ensuring accountability for goals and objectives.
Experience scaling BI solution and knowledge of best practices when it comes to BI solutions (environment, implementation and so on)
Experience with data warehousing and ETL flows
Strong executive communication and negotiation skills; relationship builder with strong problem solving, execution oriented and ability to influence and drive change.
Ability to navigate and execute across all levels, functions and business units.
Strong business analytics and business insights knowledge and skills.
Excellent business jugement.
Inspiring leadership to motivate team members, assess talent and develop individuals and high-performing teams working on complex cross-organizational, transformational projects.
Our customer Miinto is one of Europe's largest e-commerce fashion stores with more than 500,000 products and thousands of brands across markets. With the desire to offer consumers a differentiated shopping experience online, Miinto has created a unique and innovative business model collaborating with boutiques, designers and brands. Thus, over 2,000 associated fashion partners connect consumers directly to the products from the physical stores and ensure a sustainable concept that allows you to shop locally online and providing Miinto access to more than 300m EUR warehousing without any risk.
Miinto is backed by well-respected and significant investors like Heartland A/S, Burda Principal investments, Jesper Buch (Founder Just-eat) and Carsten Mikkelsen (Seed investor Just-eat and CULT). Latest founding round in 2019 was +13m EUR.
The company was founded in Odense in 2009 but today the head office is located in Copenhagen with more than 70 people working from Miinto HQ and 130 people around the offices in Stockholm, Oslo, Amsterdam, Warsaw, Zürich, and Copenhagen. Miinto is in an ongoing and intense internationalization process and is currently in Denmark, Norway, Sweden, Poland, the Netherlands, Belgium, Switzerland and Italy. 
Read more about Miinto here: www.miinto.com

Apply
The recruitment process is being handled by Bloom. If you have any questions, please contact Sara Juhl on +45 2086 0865 or via sj@bloom.dk. 
Please apply by pressing the button APPLY JOB - just a short application and your CV in English. We continuously evaluate applications and invite relevant candidates for interviews – so apply today :-)
Ansøg job
Vil du vide mere?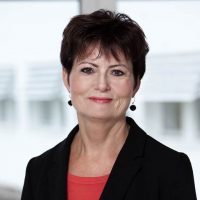 Sara Juhl
+45 2086 0865
sj@bloom.dk