Ledige stillinger
Her finder du de stillinger, vi annoncerer med netop nu.
Dutch-speaking Customer Care and Operations Agent
to Miinto, revolutionizing the fashion industry with their e-commerce fashion platform
We are looking for enthusiastic Customer Care & Operations Agents to our customer Miinto's fun Customer Care team in Copenhagen, and specifically to help the Dutch and Belgian markets.
As a Customer Care Agent at Miinto you will be making a difference for their customers every day – both end users and the partners will be needing your help. Miintos ambition is to make their customers' day as easy as possible.
Is this what you love?
Miinto is a leading e-commerce platform in fashion and we are looking for a high-energy customer care agent to become a part of Miinto's journey ahead. You are a great listener with excellent communication skills and Dutch or Flemish is your native language. Most importantly, you understand the importance of each customer, and you take pride in handling issues in a swift and efficient manner to ensure that business runs smoothly and the customers are happy.
About the job
The full-time position is in Miintos centrally located office in Copenhagen. The role is critical to support their market in the Netherlands and Belgium, and sometimes support other markets in English.
These are the primary tasks:
Customer service to end-users and partners through all Miinto's support channels (chat, e-mail, phone)
Operational tasks, e.g. optimizing procedures, translations etc.
The working hours are Monday-Thursday 10-18 hours and Friday 10-17. One day per week you work from 9:30 hours.
Miinto Offers
As a customer care agent at Miinto, you become part of an international Customer Care & Operations team of approx. 20 people in a leading and rapidly growing e-commerce platform for fashion. You will be challenged, you will need to learn quickly, you will have a lot of fun. It is also important to emphasize that your ideas for improvement are most welcome, and you will have influence and be heard in Customer Care. For the right profile you will also have interesting career opportunities at Miinto, in Denmark or in other Miinto markets.
You probably have the following skills
Dutch or Flemish is your native language
Excellent English skills verbally and in writing
You enjoy servicing customers and have a good flair for IT
You are service minded and helpful
Responsible and able to work independently
Proactive, results-oriented, ambitious and structured
You enjoy change, are flexible and do not mind that priorities change
And you have a good sense of humor!
You will go through a hands-on training programme with your colleagues when you start at Miinto to learn their concept, procedures, IT-systems etc.
From this video you will get an impression of the ambiance in the Customer Care & Operations team:
https://youtu.be/P70id6zsiv8
The Miinto mission is to help customers find themselves through the broadest and deepest collection of fashion products by connecting shoppers to fashion boutiques and brands across Europe. Miinto is showcasing roughly 500,000 products, several thousands of brands from more than 1,800 physical boutiques in Norway, Sweden, the Netherlands, Poland, Belgium, Switzerland and Denmark combined enabling consumers to shop local online in a sustainable way. They work hard to provide their customers with the quickest delivery and most personal online shopping experience. Se more info: miinto.com
Miinto is a young company headquartered in central Copenhagen, growing fast and recently received capital to further accelerate growth.
Bloom is handling the recruitment process for Miinto. Please apply by pressing the botton APPLY JOB - just a short application and your CV. We evaluate applications every day, and invite relevant candidates for interviews – so please apply today :-)
Ansøg job
Vil du vide mere?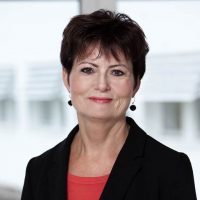 Sara Juhl
+45 2086 0865
sj@bloom.dk