Ledige stillinger
Her finder du de stillinger, vi annoncerer med netop nu.
Sales Operations Manager
Would you like to take charge of Sales Operations in a dedicated sales team in an ambitious Danish software company?
For our client Pronestor, we are on the lookout for an enthusiastic Sales Operations Manager who will be responsible for backoffice, optimizing the sales flow and processes when supporting the sales team.
Pronestor is a leading edge supplier of meeting management enterprise solutions. They have a strong position in the Nordics, operate in a number of countries in Europe, in the USA and they are taking the first steps to move into Asia. The sales team activities take place both via direct contacts to prospects and via international partners.
As Pronestor is in a heavy growth phase, it is vital for their growing sales organization to 8-10 sales executives to get a more structured approach, assuring data quality in CRM, optimising their offerings and quotations etc.
The position is new in Pronestor, giving you an excellent opportunity to make real changes. You will work closely with the sales management team. This role reports directly to the Chief Sales Officer of the company.
Your responsibilities will primarily be
Backoffice responsible for sales operations
Supporting sales and being the link to marketing upon product launches, new marketing material etc.
Assurance of CRM data quality
Customer offerings, quotations and contract management
Customer specific research, lead generating operations
Support in handling orders and assurance in order fulfillment
A variety of different tasks in the space between customer success and sales
You will participate in sales as well as marketing meetings.
Skills we value for this position
We expect you to have at least five years of experience. You come from a sales related backoffice role, or you come from a sales position and aim for a more admin role.
Experience handling customer requests and customer contracts
Experience working in CRM tools. MicrosoftCRM is used, but they plan to change to another system and you will be in charge of the implementation.
Preferably, you have experience with software sales, partner sales, SaaS software
Good knowledge of Microsoft Office365 and Sharepoint






Your structured and analytical approach is outstanding, and you are a strong implementer. You are able to navigate in a complex and constantly changing environment with many global stakeholders.
You are able to drive tasks independently with a focus on quality, results and delivery. Serviceminded and a good sense of humor is highly appreciated.
Your communication skills are no doubt excellent, both in writing and verbally. Fluency in English and Danish is necessary.
Pronestor offers
An exciting and key role in a fast-growing company, where you will quickly be a vital contributor and integral part of the Sales organization and the company.
Pronestor is on the forefront of development within their product niche. Their culture is characterized by a family feeling, helping each other across departments, and being proud of their achievements so far.
Pronestor has its office in Kgs. Lyngby, just north of Copenhagen. They are a close-working team, counting 25 ambitious people at present. You will meet a flat organization, so you will be close to management and decisions. An inspirational and fun working environment is a key priority.
Please check their site www.pronestor.dk.
Interested?
Please do not hesitate to send your application and CV as soon as possible, as we at Bloom evaluate applications from day to day.
If you need more information, please do not hesitate to contact Director Sara Juhl at Bloom via sj@bloom.dk or phone +45 2086 0865.
Ansøg job
Vil du vide mere?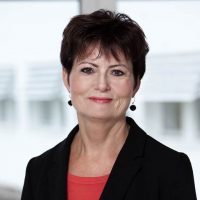 Sara Juhl
+45 2086 0865
sj@bloom.dk