Ledige stillinger
Her finder du de stillinger, vi annoncerer med netop nu.
Software Developer for leading IIoT company
Exciting opportunities for core C/C++ developer
For our client Secomea, we are searching for skilled software engineer for developing products for their range of Industrial IoT solutions. 
They offer an exciting and key role in a fast-growing company, where you will be joining a team of highly dedicated professionals. Confidence, Knowledge and Quality are in their core DNA - and you will quickly be a vital contributor and integral part of the company. At Secomea they rely on initiative and an open mindset, where your creativity and dedication come to use. 
Secomea is a world leader in IIoT Secure Remote Access solutions, used globally by large 
corporates and sold through distributors and OEMs worldwide. They face exceptional growth and were recently awarded the Børsen Gazelle Growth award for the 6th consecutive year, 
have been appointed as Nordic Scaler and they are on the Top100 list of best IoT 
brands in the world. 
Secomea needs to strengthen their Coreteam
developing product components ranging from C-based embedded software running on own hardened Linux platform, Windows applications and Linux server applications. The product relies on many open source components, but the larger parts of architecture and core technology such as communication modules, data base systems and user interfaces are native code.  
General Skills and Qualifications  
Experience with defining, writing and documenting APIs, such as REST or JSON using f.ex Swagger or similar. 

Experience in designing and developing modules from a specification, such as an RFC or SDK.  

Knowledge about maintaining security measures, both in form of secure programming and observing trends and methods for assuring cybersecurity in code.  

Knowledge about HTML and JavaScript 

Knowledge about User Experience driven development 
Core team specific Skills and Qualifications 
Experienced C or C++ programmer. If you also have C# experience, it will be a plus. 

Networking experience with TCP, UDP, TLS, and HTTP protocols.  

Experience with Windows and/or Linux systems programming.  

Knowledge about various embedded CPU architectures, such as x86 and ARM, e.g. in relation to working with Raspberry Pi or similar.  
Their everyday software development tools include GitLab, JIRA, Docker and Jenkins. 
As a person
You enjoy working with computers and technical subjects. 

You consider yourself a fast learner and logical thinker. 

You like working in a team towards common goals. 

You have a natural curiosity in new technologies, methods and open source projects that could benefit your work and the company. 
You must be fluent in English, and if not Danish speaking, you have experience on how to compensate for that in a mostly Danish-speaking team. 
Although the teams are working with an Agile mind-set, and a transformation into more formal Agile methods is in progress. It is important that you come with an open mind-set to actively participate in this process.  
More about Secomea

Secomea is a successful Danish company, headquartered in Herlev, and with offices in Montreal, Guangzhou and Tokyo. They develop, manufacture and deliver the most robust and 
comprehensive suite of Remote Access Solutions, aimed at the Automation and Robotics Industries worldwide. The Secomea solutions are sold via a range of distributors worldwide as well as through OEM / Private Label agreements with major global automation manufacturers such as Schneider Electric. For more info check www.secomea.com 
Your work location is at modern offices in Herlev, where lunch, pension and health insurance are part of the salary benefit package.  
Interested? 
Please do not hesitate to send your application and CV as soon as possible, as we at 
Bloom evaluate applications from day to day. 
If you need more information, please do not hesitate to contact Director Sara Juhl at 
Bloom via sj@bloom.dk or phone +45 2086 0865. 
Ansøg job
Vil du vide mere?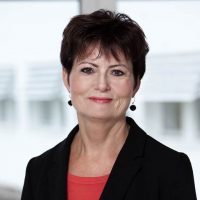 Sara Juhl
+45 2086 0865
sj@bloom.dk