Hos Clever sættes brugeren i førersædet og former fremtidens e-mobilitetsløsninger, så det er nemt at vælge og køre elbil.
Clever er optimister, tror på en lysere, mere bæredygtig fremtid og på det gode i mennesker. Clever tror på, at de sammen kan skabe en mærkbar forskel – ikke bare i dag, men i mange år frem. Din opgave, sammen med resten af Clever vil være at bidrage til dette – vil du være med?
Som en del af deres vækststrategi, har Clever besluttet at kombinere samarbejdet med eksterne IT-leverandører, med et større ejerskab af deres egne løsninger. Som en del af denne strategi, leder de nu efter 2 .net-udviklere, der vil få det tekniske ejerskab for deres Dynamics 365 CE platform.
Dine primære opgaver
Med en unik markedsposition på det danske marked for opladning af elbiler, oplever Clever en kraftig kundetilgang og det stiller store krav til deres D365 CE løsning. Som en del af det interne D365 udviklingsteam, er det din opgave at sørge for at platformen kan følge med den positive udvikling. I tæt samarbejde med eksterne IT-leverandører, dine andre kollegaer i udviklingsafdelingen samt andre stakeholders i forretningen, samler I trådene og har overblikket.
Du vil bl.a. lave følgende opgaver:
Afdækning af forretningskrav og –behov

Udarbejde systemarkitektur og videreudvikle platformen

Forstå Microsofts roadmap for Dynamics 365 og mappe dette til Clevers løsninger og behov

Review af designs i forhold til behov og operationalitet

Udarbejde tekniske roadmaps og designprincipper

Sikre, at platformen lever op til IT-regler og krav

Prioritering af platformens aktiviteter

Udvikle og opretholde best practice
Din baggrund og kvalifikationer
Vi leder efter dig der sidder i en lignende rolle i en organisation hvor du har været med i opbygningen af Dynamics 365 CE platform. Alternativt, arbejder du som konsulent og ønsker nu at få mulighed for, i højere grad at tage ejerskab for "din egen" Dynamics 365 platform. Du har som minimum arbejdet 3-5 år med .Net backend-udvikling og vi ser gerne at du har en længerevarende IT-uddannelse fra eksempelvis DTU, DIKU eller ITU.
Derudover leder vi efter en kandidat der:
Har arbejdet med Dynamics 365 (CE) projekter i minimum 3 år

Gerne har erfaring med Azure – Clever er cloud native

Har erfaring med agile processer

Går kritisk, pragmatisk, detaljeorienteret og engageret ind i vedligeholdelsen og udviklingen af Clevers it-systemer
Da empati og indlevelse er to af grundpillerne i Clevers kultur, er det vigtig at du har en god indfølingsevne og er passioneret omkring dit arbejde. Sidst men ikke mindst har du interesse i at arbejde i selvledende teams med en høj grad af selvstændighed
Clever tilbyder
Du bliver en del af en virksomhed som er med helt fremme i frontlinjen i den grønne omstilling – kom og vær med til at sætte dit aftryk på vores fælles fremtid. Du får vist stor frihed og tillid under ansvar, og får lov til selv at sætte dit præg på rutiner og løsninger i et dynamisk og agilt miljø. Desuden tilbydes gode løn- og personaleforhold, sundhedsforsikring og pensionsordning, stor fleksibilitet mm.
Clever er mere end blot et navn. Når du er en del af Clever, er du en del af en lysere og mere bæredygtig fremtid. En fremtid, der baner vejen for vores nye e-mobilitet.
Kontakt
Stillingen er til opstart hurtigst muligt, så send gerne din ansøgning allerede i dag.
Da vi vurderer ansøgningerne løbende, ser vi frem til at modtage din ansøgning snarest muligt. Har du nogle spørgsmål til stillingen, er du velkommen til at kontakte Senior Consulant Kristine Heuser på kh@bloom.dk eller tlf. 31 68 61 41.
Om Clever
Clever er en innovativ virksomhed, som blev etableret i 2009 og er ejet af to af Danmarks mest fremsynede energikoncerner, Andel (tidligere SEAS-NVE) og NRGi. I Clever arbejder vi for, at det skal være nemt at køre elbil og det kræver opladning og ubegrænset frihed til at lade bilen op uanset hvor du er – også på tværs af grænser. Du kan læse mere om Clever på www.clever.dk.
More info
Warning
: Attempt to read property "id" on string in
/home/forge/bloom.dk/public/wp-content/themes/bloomnet/single-matador-job-listings.php
on line
186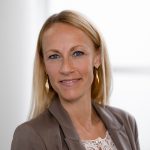 Freya Sofie Østergaard Olesen
Rekrutteringskonsulent
Apply Now