Vil du være med at løfte dansk produktion med leading edge softwareløsninger?
For vores kunde Frontmatec, der er i rivende udvikling, søger vi en knivskarp IT-Projektleder til kontoret i Stilling. Kunne du trives som bindeled mellem ekstremt dygtige udviklere og de suverænt største produktionsvirksomheder i Danmark, så kan det være dig, vi søger.
Frontmatec udvikler MES software til Smart Manufacturing, som binder PLM/ERP laget sammen med produktionsudstyret for derigennem at gøre virksomheden langt mere konkurrencedygtig. Der er blandt andet tale om One-piece flow og matrix produktion til både greenfield og retrofit projekter. Projekterne er for danske produktionsvirksomheder hvor nogle har et globalt set-up.
Du vil blive en del af Manufacturing-teamet der i dag tæller ca. 35 mand, der alle refererer til Director Controls, Manufacturing, Gert Knudsen.
Dine opgaver
Dit primære ansvar vil blive at stå for økonomi, kvalitet og fremdrift i forbindelse med projekterne. Softwareingeniørerne har selv ejerskab i projekterne, så dit ansvar er at sikre den daglige drift. Du vil blive tilknyttet op til 10 softwareingeniører, og vil du vil typisk have 3-5 store projekter om året. Du kommer til at varetage følgende opgaver:
Forstå kundens problem, beskrive det og lave tilbud sammen med eksperterne.
Du bliver bindeled mellem softwareingeniørerne og kunderne
Projekt-neddeling med dit projektteam
Sikre at fremdriften sker inden for scope
Sørge for at deadlines og aftaler med kunderne bliver overholdt
Salg til faste kunder
Ressourceplanlægning
Frontmatec tilbyder
Frontmatec er en arbejdsplads, hvor der er højt til loftet. Du får en stor grad af frihed til at styre egne projekter og en fleksibel hverdag med mulighed for delvist at arbejde hjemmefra, når der er behov for det. Du vil blive tilbudt en konkurrencedygtig løn, pension samt en sundhedsforsikring. Der er gode udviklingsmuligheder, høj faglighed, god stemning, sociale arrangementer, en dynamisk hverdag og stor tillid til den enkelte medarbejder. Hver dag kan du nyde en lækker frokostordning, sodavand og frugt.
Din baggrund og kvalifikationer
Du har en solid baggrund som projektleder, hvor du har arbejdet med store projekter – gerne inden for softwareudvikling og produktionsmiljøer. Det er også en fordel, hvis du har været udvikler, og siden blevet projektleder. Du har været vandt til at arbejde i projektstyringssystemer, og du kender til systemer som Jira, Confluence, Navision.
Din uddannelsesmæssige baggrund skal være inden for software. Som person trives du i et fleksibelt arbejdsmiljø, og du trives med, at din arbejdstid ikke nødvendigvis ligger mellem 8-16. Du er eminent til at forstå kundens behov, og du ved, hvorfor du har to ører og en mund.
Du har en stærk personlighed, selvtilliden i orden og et stort gå-på-mod. Du er selvkørende, du tager ejerskab for dine opgaver, er ærekær og så har du gennemslagskraft.
Frontmatec
Frontmatec er en visionær og globalt førende teknologivirksomhed, der udvikler og tilpasser automatiseringsløsningerne MES, SCADA og PLC til kunder i hele verden. Frontmatec har pt. 1400 medarbejdere, heraf ca. 800 i Danmark fordelt på 5 lokationer. De er i vækst og samarbejder med nogle af de største aktører i branchen. Frontmatec er en 100 % danskejet virksomhed, som trods deres størrelse er dynamisk med korte beslutningsveje – her er ikke langt fra tanke til handling.
Du kan læse mere om Frontmatec her: Fremstillingsindustri (frontmatec.com)
Lyder det som noget for dig? Så er det bare med at få sendt dit CV afsted. Al henvendelse skal ske til Bloom It-rekruttering. Du er meget velkommen til at ringe til Anne Sofie Kvisgaard, Bloom, på 27207336 hvis du har spørgsmål.
More info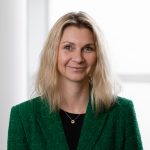 Anne Sofie Kvisgaard
Rekrutteringskonsulent
Apply Now