Ønsker du at sætte retningen og strømline ERP-landskabet i en international virksomhed, hvor bæredygtighed er integreret i alle aspekter af virksomheden, og hvor målet er at sikre reel cirkularitet i produktionen af fødevareemballager? Og vil du være med til at migrere nye forretningsenheder, udrulle ERP, og optimere ERP-processerne?
For vores kunde Faerch A/S Holstebro, søger vi to dygtige ERP-specialister til at planlægge og implementere projekter. Faerch er den eneste virksomhed i verden med en integreret bakke til bakke-genindvindingssystem, som gør det muligt at genanvende emballage, der tidligere har været brugt af forbrugere, så de igen kan bruges til fødevarer. Du vil altså blive en del af en virksomhed, hvis mission er at lede det globale marked indenfor cirkulær food-packaging og som er på en spændende global vækstrejse.
Faerch, der er ejet af A.P Moller Group, købte sidste år PACCOR, som er en førende leverandør af emballage til fødevareindustrien og har en stærk position på det europæiske mejerimarked. Det gør Faerch til en af verdens førende emballagevirksomheder med 34 avancerede produktionsanlæg fordelt i hele Europa, Asien og USA. Faerch har ca. 5.900 medarbejdere på verdensplan. Der er pt. 8 kolleger i Group IT og derudover 8 lokale it-funktioner.
Du vil få en vigtig og central rolle i Group IT, da du som platformsansvarlig, bliver bindeledet til forretningsenhederne. Derudover får du mulighed for at for at forme og præge stillingen, men også de fremtidige IT-løsninger.
Dine ansvarsområder

Sikre integration af vores ERP-system til nye forretningsenheder

Proaktivt udfordre og optimere eksisterende samt nye forretningsprocesser

Udvikle, optimere og vedligeholde den nuværende ERP-platform M3

Bindeled mellem IT og forretningen på ERP-området
Primære opgaver
Analysere og optimere ERP-processerne

Håndtere SQL- queries og scripts i relation til API'er og andre Interfaces

Vedligeholde og udvikle ERP platformen og identificere nye muligheder for Faerch

Projektledelse ifm. ERP-migreringer

Support af forrentningsenheder
Faerch tilbyder
En spændende stilling i en dynamisk virksomhed, hvor du vil få ansvar og medbestemmelse. Arbejdsmiljøet er præget af engagement, kreativitet og innovation. Faglig og personlig udvikling er en vigtig prioritet for Faerch, og der investeres i medarbejdere gennem grundig oplæring, individuelle træningsforløb og interne karriereveje.
Der er, pensions- og sundhedsordning, sociale arrangementer, kantineordning, forskellige klubber så som løbeklub, biografklub, kunstforening mv.
Baggrund og kvalifikationer
Du har 2+ års erfaring med at arbejde i ERP-systemer. Det er en fordel, hvis du har arbejdet i M3, og har erfaring som projektleder – gerne fra en produktionsvirksomhed, og meget gerne med at integrere nye forretningsenheder. Drømmer du om at specialisere dig inden for ERP-området, så vil vi også meget gerne høre fra dig. Din uddannelsesmæssige baggrund er ikke så vigtig, men er du uddannet inden for IT, eller har du en anden teknisk baggrund, er det et plus.
Du tager ejerskab for dine opgaver, og du nyder at arbejde i en dynamisk og omskiftelig virksomhed. Du er selvkørende, og er dygtig til at lede andre på projektniveau. Det er en fordel at du har erfaring med kundekontakt, og kender til deres behov. Måske drømmer du om at blive arkitekt i stedet for teknikker – det kan også være, at du på sigt vil være projektleder. Du har et stort overblik- og en god forståelse for data. Derudover ser vi gerne, at du nyder samspillet med forretningen.
Som person er du udadvendt og nyder at interagere med dine kolleger i de forskellige projekter. Du formår at afslutte dine ting, og er serviceorienteret. Du er ambitiøs, handlekraftig og resultatorienteret. Derudover er du dygtig til at kommunikere på dansk såvel som engelsk.
Du kan læse mere om Faerch A/S her:
https://www.faerch.com/
Er du nysgerrig?
Lyder denne stilling som noget for dig, så tøv ikke med at få trykke på "Ansøg job". Har du spørgsmål, er du velkommen til at kontakte Anne Sofie Kvisgaard, Bloom Rekruttering på ask@bloom.dk
Om Faerch
Faerch is a leading supplier of sustainable, rigid food packaging and with integrated recycling capability. We serve food manufacturers and retailers around the world with our network of state-of-the-art production facilities across the world.
Our purpose is to supply the global food industry with sustainable packaging solutions whilst driving the circular transition as an integrated recycler. Over the past five decades, we have served leading food manufacturers and retailers around the world with cutting-edge packaging designed to keep food safe, prolong product shelf life, and reduce food waste. With our extensive industry knowledge and expertise, we help our customers solve demanding food packaging challenges across segments such as ready meals, fresh meat, food to go, and dairy products.
While it is our business to create advanced food packaging, satisfying the most demanding of expectations, we have always been committed to ensuring a sustainable future for food packaging. We believe that quality and sustainability go hand in hand.
More info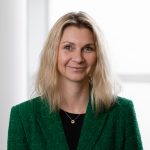 Anne Sofie Kvisgaard
Rekrutteringskonsulent
Apply Now